13 November 2003 Edition
Pressure mounts against Cuban Blockade
BY JOANNE CORCORAN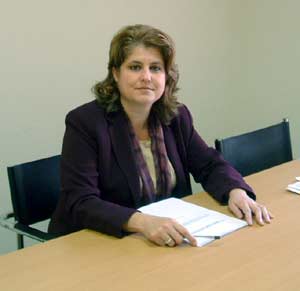 An unlikely union of US business executives and farmers, as well as 179 diplomats from across the globe, delivered a double setback last week to President George Bush's plan to stiffen the trade blockade on Cuba.
On Monday 3 November, over 70 US companies gathered at Havana's annual trade fair, pushing aside European wine and food vendors to sell Carolina turkeys, Mississippi peanut butter, Tampa onions and Minnesota cattle feed.
The following day, the UN passed a resolution, for the 12th year running, condemning the four-decade-old blockade. The resolution received its largest vote ever, with 179 supporting countries. Israel and the Marshall Islands joined the US in voting for retention of the blockade, with Morocco and Micronesia abstaining.
These events will have been a blow to the Bush administration, which attempted earlier in the year to impose further sanctions on travel to Cuba and stop cash payments to relatives in Cuba by families living in the US.
Speaking to An Phoblacht, Cuban Ambassador to Ireland Teresita Trujillo says the UN vote is being viewed as an enormous diplomatic achievement in her country.
"There have been several attempts this year to lessen support for Cuba," Trujillo said. "For example, every year the resolution is voted on in October/November, and countries are expected to submit reports on Cuba to the UN in June/July. This year, the EU did not submit a report, because Cuba had taken the sovereign decision to prosecute 75 people acting as agents for the US. This and other attempts at undermining Cuba have failed, however, making last week's decision even more of a victory for us."
Genocide
Just before the vote, Cuba's Foreign Minister, Felipe Perez Roque, described the 42-year-old embargo as "genocide aimed at creating the conditions to provoke hunger and disease".
Teresita backs this statement. "In a declassified document, dated 6 April 1960, the US authorities stated that the blockade was imposed with the express goal of causing "hunger, despair and the overthrow of government". Bear in mind that we didn't even declare ourselves a socialist nation until after the Bay of Pigs in 1961.
"Throughout the last 44 years, a total of ten different administrations have reinforced and expanded the complex system of laws designed to punish Cuba for the revolution. The policy has inflicted serious damages on the Cuban people's material, psychological and spiritual welfare, and stunted its economic, cultural and social development. It is not genocide though, just because we say so. In accordance with Item C of Article II of the Geneva Convention for the prevention and punishment of the Crime of Genocide, the blockade imposed by the US Government against Cuba qualifies as an act of genocide."
Managing
Teresita says that the country is coping well, despite the effects of the blockade.
"I do not believe that many other countries could have managed to survive under the appalling conditions we have been subjected to," she says. "Few people realise the extent of the blockade and the effect it has on our lives. Financially speaking, we have sustained damages in the region of $72 billion. This figure doesn't even take into account the $54 billion in direct damages caused to Cuban economic and social targets through acts of sabotage. Not only can we not directly trade with US companies, but we cannot purchase food or medicine from subsidiaries of US companies based in third countries. In fact, US legislation in recent years has tried to make it impossible for anything to get into Cuba. The Torricelli act (1992) prohibited ships from docking in the US for six months if they entered Cuban ports. Then, the 1996 Helms-Burton Act prevented foreign investment in Cuba."
The US also applies a number of intricate laws designed at making Cuban life as hard as possible. For example, Cubans cannot avail of international patent law. And the US will not import products from other countries that contain any sort of Cuban ingredients.
However, Cuba and its people have refused to succumb.
"Cuba could not be where it is today without the amazing commitment of its people," Teresita enthuses. "At the moment, it ranks 52nd on the UN's list of high development countries and it is our people friendly policies that have helped us grow."
These people friendly policies have seen Cuba's health and education systems praised as two of the best in the world. This is despite the fact that the country struggles to import the vital equipment needed for both. Teresita says that the Cuban people have become remarkably adept at coping with insufficiency.
"Only the tremendous effort, dedication and scientific training of Cuban health care workers have made it possible to maintain and improve our health services," she smiles proudly. "And our teachers, and the children, have learned to share books and paper and all the other essentials."
Food shortages
But the effect the blockade has had on food supplies is harder to overcome.
"Because we cannot trade normally, even with countries who wish to trade with us, due to US travel restrictions, we are forced to pay enormous additional sums for food imports into the country," Teresita tells us. "Just think, the additional $22.4 million that we spent last year on the travel side of importing, could have been used to purchase 52,000 metric tons of bread wheat, or 40,000 extra tons of rice."
If trade could be carried out between the two countries under normal conditions, there would be enormous benefits for both US farmers and consumers, and Cubans.
That is why last week's trade fair was so welcomed by the Cuban people, who managed to secure millions of dollars worth of contracts with Americans willing to do business with them. Breaking down the culture of fearing what may happen to them if they trade with Cuba was one of the aims of the fair.
Indirect penalties
According to Teresita, very few people are aware of US attempts, outside of the blockade, to stifle the lives of Cuban people.
"Culturally, our musicians and artists are not allowed payment when they are performing abroad, in addition to finding it almost impossible to attain visas," she says. "Right now, the national ballet of Cuba is performing in America, without pay, and can't even purchase shoes, costumes or set design materials there. It is unbelievable."
She says that the US is also trying to sabotage Cuba's ability to build financially on growing international support.
"In 2004, all members of SWIFT (Society of Worldwide Interbank Financial Telecommunication) will have to adopt a change in technology order to begin using the SWIFTNet system, the new global infrastructure for secure messages. However, a US company has recently acquired the company that makes the software required for this.
"For more than six months, the Banco Central de Cuba has been waiting for authorisation from the US to purchase the software needed. If it is denied, all of the banks in the country will have to abandon this system. How will our financial institutions trade then?"
It is obvious that there is not one aspect of Cuban life that hasn't been affected detrimentally by US policy. And horrifically, six in every ten Cubans have been born and have lived their whole lives under the sanctions. They have never known anything else.
"That is why we need and value the support of the international community." Teresita concludes. "We will never admit defeat to the US, no matter how many more sanctions they try to impose, if they can think of any more. And I want to thank the Irish people for continually supporting our struggle."