30 September 2012 Edition
An Phoblacht Magazine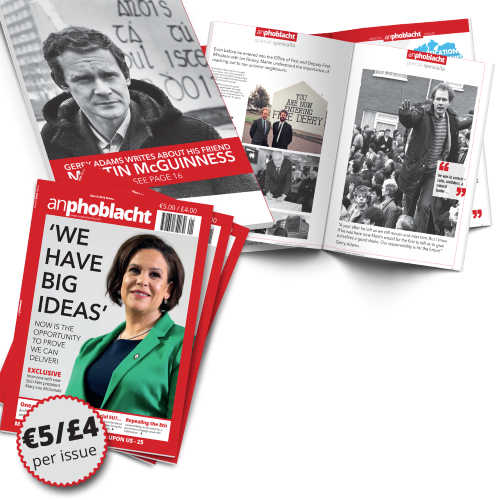 AN PHOBLACHT MAGAZINE:
The first edition of this new magazine will feature a 10 page special on the life and legacy of our leader Martin McGuinness to mark the first anniversary of his untimely passing.
It will include a personal reminiscence by Gerry Adams and contributions from the McGuinness family.
There will also be an exclusive interview with our new Uachtarán Mary Lou McDonald.
test
30 September 2012

'A SUDDEN and striking realisation.' That's the definition of an epiphany. Which is precisely what happened as I was giving two friends a lift down the Falls Road within days of the Hillsborough disaster report being published. Free article
30 September 2012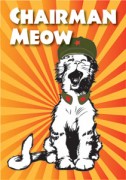 Abu Dhabi Doo!
IN THESE tough times under a Fine Gael government — when you can't afford a holiday or basic necessities — take comfort in the knowledge that your money is being put to good use by letting others get away on a much-needed break.
Fine Gael bootboy Phil Hogan might be putting the screws on local councils but that isn't stopping Wicklow Fine Gael Councillor... Free article