14 March 2018
Time is now to ban so-called 'conversion therapies'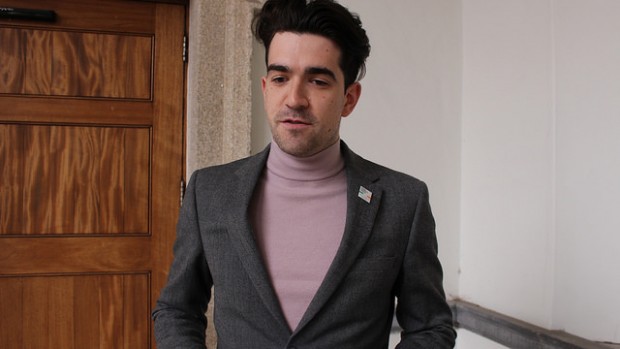 "The Irish Council for Psychotherapy and the UN Committee Against Torture, the European Parliament have condemned and discredited the practice worldwide, while others have described the experience as 'torture and abuse'."
Senator Fintan Warfield, Sinn Féin spokesperson on LQBTQI+ rights and national chairperson of Ógra Sinn Féin, has today published a Bill that seeks to ban conversion therapies.
The Bill aims to prohibit conversion therapy as a deceptive and harmful act or practice against a person's sexual orientation, gender identity and/or gender expression. The legislation also seeks to make it illegal to remove a person from the State for the purpose of such 'conversion therapy'.
Conversion therapy is seen as any practice or treatment that aims to change, repress and or eliminate a person's sexual orientation, gender identity and, or gender expression.
The Irish Council for Psychotherapy, the UN Committee Against Torture, and the European Parliament have condemned and discredited the practice worldwide, while others have described the experience as 'torture and abuse'.
Investigative reporting from Gay Community News and Hot Press in recent times have shed significant a light on this harmful and deceptive practice within the State. However, with cross-party support for the legislation, Senator Warfield is confident the Bill will pass when introduced in the Seanad.
The Inchicore-based Senator also took the opportunity to raise the case of Taoiseach Leo Varadkar meeting U.S. Vice President Mike Pence later this week. Vice President Pence, a supporter of gay conversion 'therapy', has previously called resources to be directed toward institutions which provide such services.
During his 2000 congressional campaign, he said that "resources should be directed toward those institutions which provide assistance to those seeking to change their sexual behaviour." This campaign promise was among a spate of similar anti LGBT, anti Women and pro-military policies proposed by the current U.S. Vice-President.
Speaking today, Senator Warfield urged the Taoiseach Leo Varadkar "to assert that his Government on behalf of the Irish people are opposed to such ideologies, and that we value all of our people's contribution to the diversity of this island."
The Bill will be introduced to the Seanad within the next two weeks.
An Phoblacht Magazine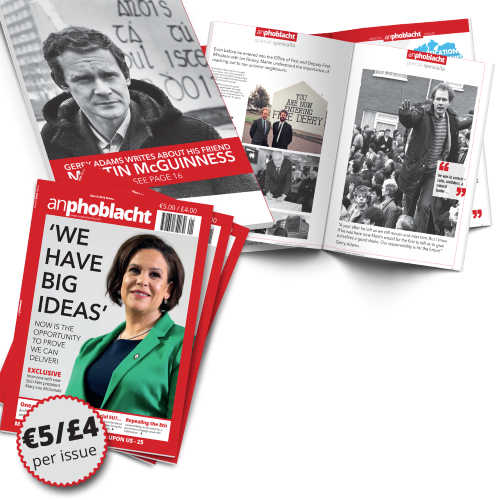 AN PHOBLACHT MAGAZINE:
The first edition of this new magazine will feature a 10 page special on the life and legacy of our leader Martin McGuinness to mark the first anniversary of his untimely passing.
It will include a personal reminiscence by Gerry Adams and contributions from the McGuinness family.
There will also be an exclusive interview with our new Uachtarán Mary Lou McDonald.
test