8 February 2018
Ar Scáth a chéile - Dealing with cancer in our society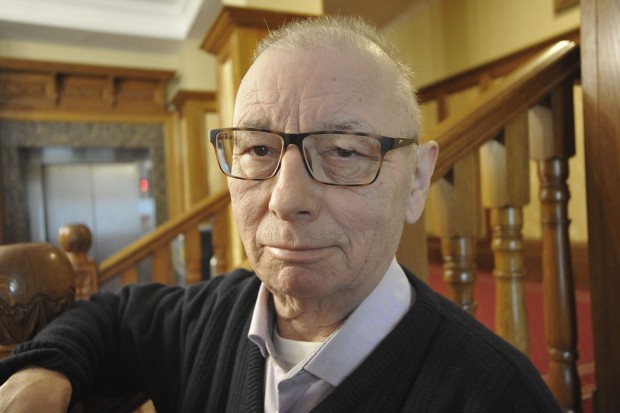 "If we are honest the very thought or mention of cancer strikes fear in us all. It has touched the lives of every family and sometimes many times over." - Declan Kearney
Last weekend marked World Cancer Day 2018.
Earlier the Lancet medical journal reported that survival rates for cancer had improved in Ireland.
The figures show that five-year survival rates for cancer have improved from just over 44% between 1994 – 1998 to just over 60% between 2010 – 2014.
Around 20,000 are diagnosed with cancer in Ireland every year, and while cancer rates have fallen or stabilised in recent years, the actual number of cancers diagnosed here have continued to rise each year with Ireland's increasing ageing population an influential factor.
The Irish government forecasts that survival rates in Ireland will continue to improve and that Irish survival rates will reach the top quartile in Europe.
That's a tribute to the dedication of so many very committed cancer doctors, nurses, researchers, campaigners, and fund-raisers.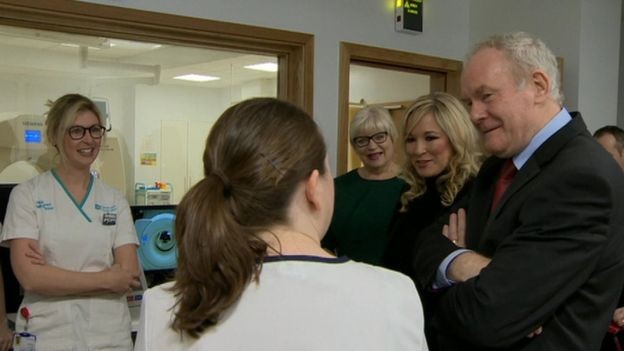 But if we are honest the very thought or mention of cancer strikes fear in us all.
It has touched the lives of every family and sometimes many times over.
My first known experience of cancer and its fatal consequences goes back to the deaths of two uncles a long time ago.
Their deaths were very protracted. Their families were both relatively young. 
I was struck by the pall of sadness which hung over those two wake houses.
Cancer caused the death of both my parents. They were both far too young.
I clearly recall the afternoon my daddy received his diagnosis at Musgrave Hospital in Belfast. 
Time seemed to freeze.
My mammy lived with abdominal discomfort and pain for a very long time before finally receiving a diagnosis for ovarian cancer. Her cancer became very aggressive. 
Then last year the disbelief which a cancer announcement brings, dawned again as the disease crept back into my family's life.
There are few who cannot relate intimately to these kind of experiences.
Huge work is done on all our behalf by many hospice organisations, palliative care and cancer research groups.
Very recently I spent time in the North West Cancer Centre in Altnagelvin. It is a state-of-the-art hospital facility which is exceptionally well designed and provides a tremendous standard of care.
The cancer centre exemplifies what investment in public health and services should be all about.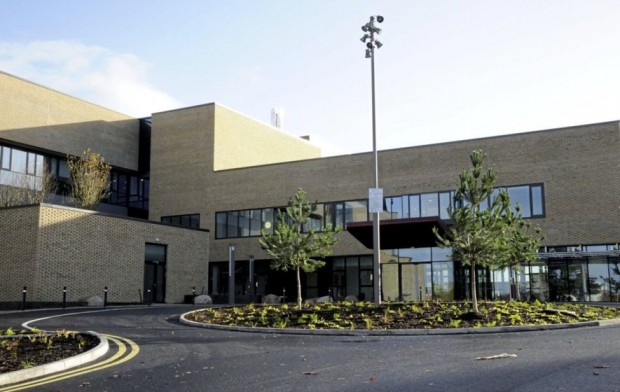 Joe Reilly is a veteran republican from Navan, County Meath.
He was imprisoned as an IRA volunteer in the 1970s and upon his release, assiduously developed the Sinn Féin political and electoral project across Meath.
During 2009 he was elected as Navan's first Sinn Féin Mayor in 80 years.
Joe has been involved in community activism as an extension of his politics. As a representative he, with others, has helped establish and support many ground-breaking local community and young persons' projects.
A few months ago he was diagnosed with a rare and aggressive form of cancer. It is terminal.
But Joe has an absolutely amazing perspective. He did a really fantastic interview in January about his life and illness on LMFM Radio. It's a great listen. One of Joe's standout comments was that he makes sure to do three or four positive things every day.
Everyone and their families deal with the challenge of cancer differently.
Joe's attitude is totally inspirational. We can all draw strength and learn from each other.
A sean fhocal comes to mind: "Ar scáth a chéile a mhaireann na daoine" (we will all live in each other's shadows – or, we all need each other.)
Joe Reilly has given us all so much to reflect upon about the impact of cancer and other challenges in life.
We cannot make cancer go away. 
But what we can do as a society is to take inspiration from people like Joe; harness the social capital of our doctors, nurses, carers; and, maximise financial investment in public health facilities like the North West Cancer Centre.
An Phoblacht Magazine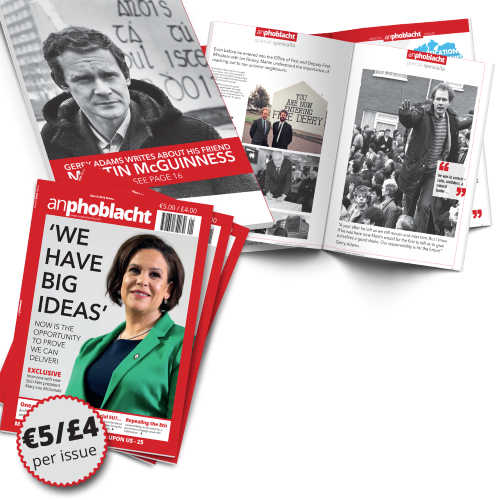 AN PHOBLACHT MAGAZINE:
The first edition of this new magazine will feature a 10 page special on the life and legacy of our leader Martin McGuinness to mark the first anniversary of his untimely passing.
It will include a personal reminiscence by Gerry Adams and contributions from the McGuinness family.
There will also be an exclusive interview with our new Uachtarán Mary Lou McDonald.
test