1 February 2018
Munster calls for Transport Minister to face up to responsibilities on CIÉ pensions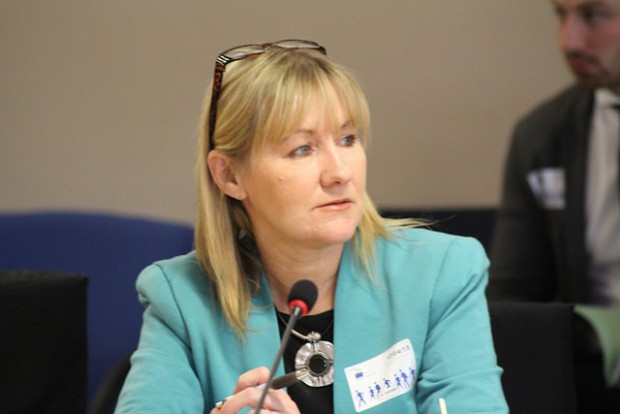 "I am calling on Minister Ross to explain himself to the Transport Committee and for the government to do what it is required to do by law - to protect ordinary workers and pensioners in CIÉ." - Imelda Munster TD
Sinn Féin spokesperson on Transport, Imelda Munster TD, has today called on Minister Shane Ross TD to investigate the governance of two CIÉ pension schemes.
An agreement was reached in 1994 between CIÉ employees and the company to merge all five pension schemes to facilitate the removal of a potential €73 million pension deficit from CIÉ's books. 
In return, the employees were given certain assurances, the first of which was that the board of CIÉ would guarantee the ability to pay out the pension schemes each year. There was also a commitment given that there would be regular post-retirement increases, but no specific rate was mentioned. 
Since 2009 the company has failed to provide sufficient funding to ensure the solvency of the schemes in that year and the following years and the underfunding now totals about €80 million 
Minister for Transport, Shane Ross TD and the government have not intervened to ensure that CIÉ sticks to the order. 
Speaking in the Dáil this afternoon, Sinn Féin's TD for Louth, Imelda Muster TD highlighted that this issue has already been raised by both SIPTU and the MBRU.
Deputy Munster said: "I am happy to say that just yesterday I got the Transport Committee to agree to my proposal to bring in those two unions and discuss the issue with the Committee. The unions will be before Committee in February and will give their side of the story."
This issue was described by Deputy Munster as being one of "oversight and accountability", that has been of knowledge to successive Transport ministers, including current Taoiseach Leo Varadkar and current Finance minister Paschal Donohoe.
This is something that Government and the Minister cannot ignore, as CIÉ have a legal obligation to adhere to ministerial direction on this issue.
Sinn Féin has made it clear that Minister Ross must face up to his responsibilities to the 10,000 employees in CIÉ. These workers are in a vulnerable space because for eight years the Department of Transport appears to have allowed CIÉ to ignore a ministerial order.
Deputy Munster continued: "I am calling on Minister Ross to explain himself to the Transport Committee and for the government to do what it is required to do by law - to protect ordinary workers and pensioners in CIÉ."