28 November 2017
Under-fire Tánaiste finally resigns – Varadkar's leadership as Taoiseach now in question, says Mary Lou McDonald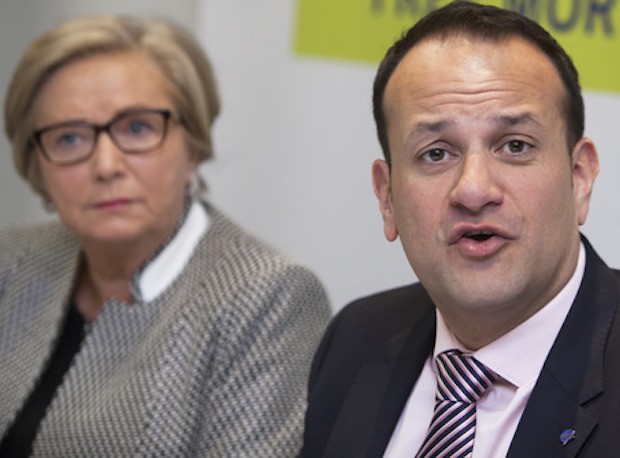 'This Government is riven with dysfunctionality'
TAOISEACH LEO VARADKAR and Justice Minister Charlie Flanagan both also have questions to answer about the events that led to the forced resignation from Cabinet as Tánaiste of former Justice Minister Frances Fitzgerald, Sinn Féin deputy leader Mary Lou McDonald TD has said.
Leo Varadkar's suitability as Taoiseach "now comes into very sharp question", the Dublin Central TD said.
"This was the first real test of the Taoiseach's leadership. He failed that test.
"I think he has been seen to be indecisive, weak, arrogant."
The further revelation on Monday that the Department of Justice had not fully complied with the discovery order issued by the state's Charleton Tribunal judicial inquiry investigating claims of a vicious smear campaign against Garda whistleblower Maurice McCabe by Garda chiefs and Government officials is "astonishing" and "alarming", she said.
"It is something we need answers on from not just Justice Minister Charlie Flanagan but from the Taoiseach", Mary Lou McDonald said.
"I think it is fair to describe the Department of Justice as a basket case but I think you could equally say that the form and substance of this Government is riven with all of these types of dysfunctionality, lack of accountability, a sense that people at the top can do what they do, can fail citizens and yet carry on regardless."
She argued, however:
"I think we need to move very quickly into a space where it is understood by one and all that although you may occupy high office, you are accountable in the final analysis."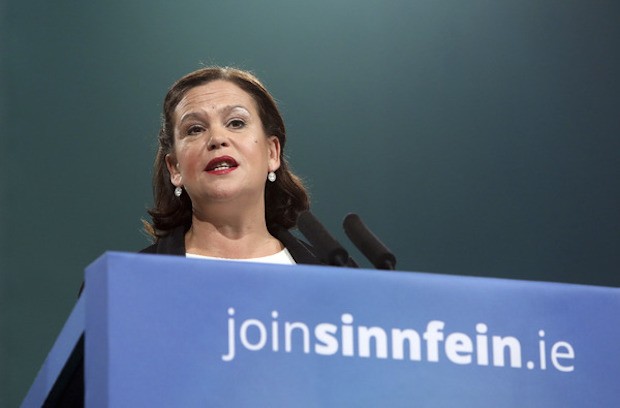 ● Mary Lou McDonald 
The Sinn Féin focus has been to hold the Government to account for the smearing of a whistleblower, Mary Lou said.
"That is why we moved a motion of no confidence in the Tánaiste as her position was clearly untenable.
"This is about incompetence, lack of accountability and bad governance.
"Fianna Fáil belatedly moved a motion of no confidence in the Tánaiste only after Sinn Féin took the lead.
"An Taoiseach failed to show any leadership and refused to hold the Tánaiste to account. He repeatedly misled the Dáil and supported a minister who clearly failed in her duties.
"He created a crisis out of a scandal. He stood by those who turned a blind eye to the smearing of Garda Sergeant Maurice McCabe and when he should have held them to account.
"He put the Fine Gael party before the injustice visited on Sergeant McCabe and his family."