6 October 2017
PSNI Chief Constable breaks bread with the DUP
It is mind-boggling that Hamilton would believe this dinner to be a politically neutral environment for the chief of police or in the public interest
COULD ANYONE imagine a Garda Commissioner attending a fundraising event organised by Fianna Fáil or Fine Gael in the middle of a political crisis involving the parties – or even without a crisis?
No, I couldn't either but PSNI Chief Constable George Hamilton seems to have had no problem tucking in at a DUP fundraising dinner in Ballymena at the end of September as the guest of North Antrim MP Ian Paisley despite the stalemate at Stormont between Sinn Féin and the republican party's main unionist protagonist, the DUP.
The fact that the guest speaker was the English Tory minister Michael Gove – a hardline Brexiteer and virulent opponent of the Good Friday Agreement, which he once described as a "moral stain" – raises even more questions about Hamilton's judgement.
And given the DUP/Tory pact to keep Theresa May's government in power in Westminster, it is mind-boggling that Hamilton would believe this dinner to be a politically neutral environment for the chief of police or in the public interest.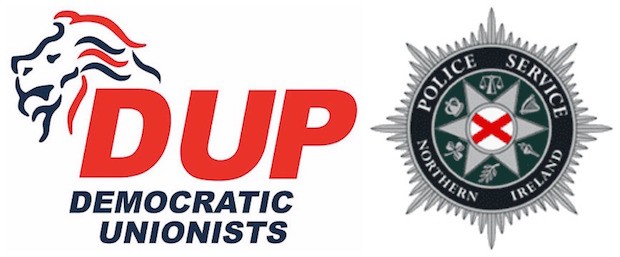 There was a mad scramble afterwards to claim the DUP dinner was not a fundraiser but the unionist daily News Letter Political Editor Sam McBride tweeted:
"Cabinet minister Michael Gove addressed big DUP fund-raising dinner in Ballymena last night, attended by Chief Constable, business and others."
And the minutes of a meeting of Mid and East Antrim Council provided hard evidence where Chief Executive Anne Donaghy recommended that the council "takes a table at this event" and the "cost could be met within the existing budget".
The PSNI later pleaded that Hamilton had been present as an invited guest of DUP MP Ian Paisley but had not paid for his ticket and had not financially contributed in any way.
For outsiders, however, there is a cost to the PSNI's efforts to be seen as independent and impartial.