4 September 2017 Edition
Struggle or Starve: Working-Class Unity in Belfast's 1932 Outdoor Relief Riots
Book Review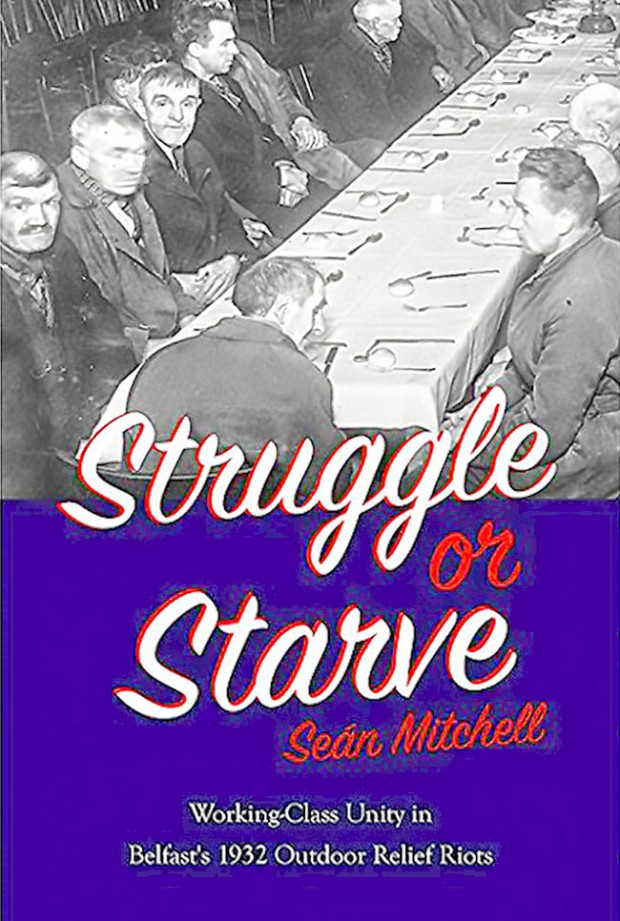 "This is an important story to tell, part of our lost history. It shows that the interests workers share far outweigh the artificial divisions of sectarianism. It is brilliant that Seán Mitchell has brought these great events backs to life. It will be an inspiration to unite again in today's struggles." – Ken Loach
Struggle or Starve: Working-Class Unity in Belfast's 1932 Outdoor Relief Riots. By Seán Mitchell. Haymarket Books £14.99
WHEN the spreadsheet of capitalism delivered the economic depression of the 1930s, thousands of Catholic and Protestant workers had little choice but to sign on for Outdoor Relief. This meant working for a pittance on labour schemes, their families reduced to the breadline, but a small group of communists set about forming a union of those affected. 
A strike of Outdoor Relief workers was organised. When a planned rally was met by a banning order under Stormont's Special Powers Act, the resulting riots united the Falls Road and the Shankill in an almost week-long explosion of anger and defiance against the armed forces of the state.
Seán Mitchell, in crisp prose and with an eye for telling details, provides a gripping account of events in Belfast in October 1932. 
It was a rebellion from below and it was a successful one. An offer by the authorities to double the rate of relief was put to the vote and accepted by a majority of the 2,000 striking workers.
The rekindling of sectarian divisions is the grim aftermath to the riots and Mitchell charts the course of events: the rise of the Ulster Protestant League to "safeguard the employment of Protestants" and the failure of the Republican Congress to maintain its support base amongst non-Catholics. 
The author's conclusion – that the "pale ghosts of sectarianism can retreat under the pressure of class unity, but they do not dissipate or disappear of their own accord" – cannot be denied but his well-researched book confirms how such a retreat did once take place.
Review by Seán Sheehan