25 August 2017
Catch-22 – Leo Varadkar's ministers try to force 'voluntary' ID card on public by denying services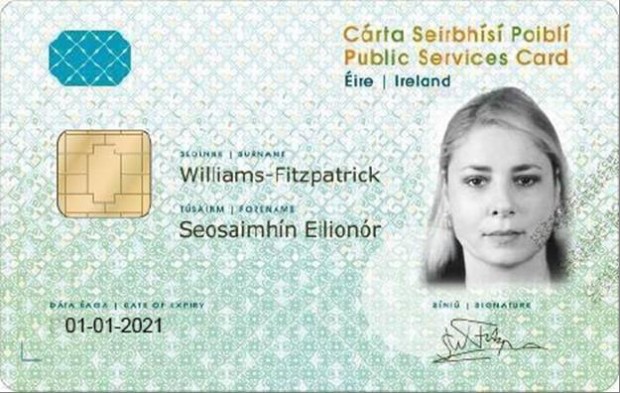 'It isn't compulsory but for my department it's mandatory' – Fine Gael Social Protection Minister Regina Doherty
LEO VARADKAR is trying to make the Public Services Card a national identity card despite Minister Paschal Donohoe insisting in May: "It's not, and will not be, compulsory to have a Public Services Card."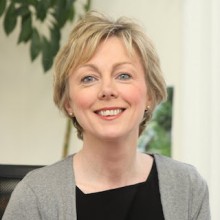 Social Protection Minister Regina Doherty (pictured) has said that a Public Services Card is now mandatory to receive payments from the Department of Social Protection.
She was speaking in response to an outcry after a woman in her 70s had her state pension cut off by her officials because she refused to register for an ID card.
Other instances are coming to light of agencies (including the Passport Office) insisting that applicants for services present a Public Services Card.
Driver Theory Test centres have said in writing that a Public Services Card is "the only acceptable form of identification" to take the essential step to obtaining a driving licence.
Minister Regina Doherty said, confusingly:
"Let's be very clear. Nobody is required by law to have a card. So therefore it isn't compulsory.
"But for my department it's mandatory and I know people might say I'm splitting hairs . . ."
The general dictionary definition of "mandatory" is "required by law or mandate; compulsory".
Regina Doherty added:
"You're not obliged to have a card. Nobody will drag you kicking and screaming to have a card."
If you do not have a Public Services Card, however, Minister Doherty's officials will deny you access to public services. It's a Catch-22 situation.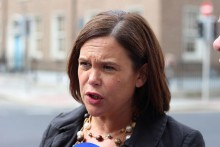 Sinn Féin Dublin Central TD Mary Lou McDonald (pictured) accused the Fine Gael/Independent Government of introducing "a mandatory national ID card by the back door".
It is, Mary Lou said, "a textbook example of a government that believes it is not accountable to the people".
There has been no Dáil debate on the Public Services Card becoming a compulsory ID card.
The Sinn Féin deputy leader asked:
"Where is the necessary public scrutiny and debate regarding the very significant privacy and data protection rights concerns associated with the introduction of a mandatory national ID card?" Mary
"On what legal basis are departmental agencies enabled to make the Public Services Card a mandatory requirement?"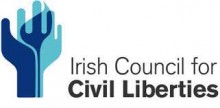 The Irish Council for Civil Liberties has called for the Government to clarify if the Public Services Card is now the only acceptable form of ID for Government departments.
ICCL Executive Director Liam Herrick said:
"There is a material difference between a voluntary card and mandatory card, which we have never had."