2 August 2017
'Women in Struggle' event in Mayo with Armagh ex-POWs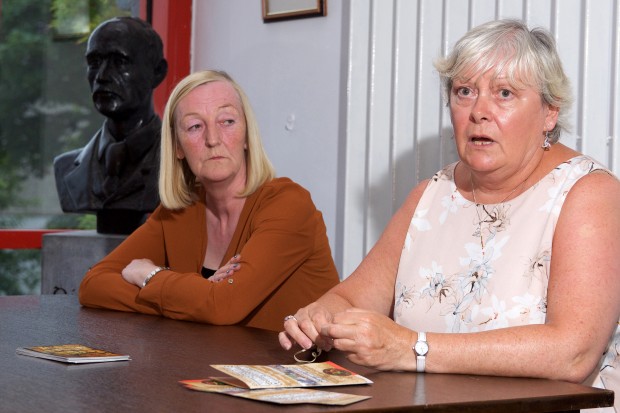 The women in Armagh resisted the British policy of criminalisation not only in solidarity with the prisoners in the H-Blocks but in their own right
EX-PRISONERS Síle Darragh and Sinn Féin Councillor Mary Clarke were the guest speakers at the 'Women in Struggle' exhibition and Q&A in the Mayo County Library in Castlebar on Friday 14 July.
The event was to highlight women's contribution to the struggle, focusing specifically on the resistance in Armagh Gaol ahead of the National Hunger Strike Commemoration in Ballina on Sunday 13 August.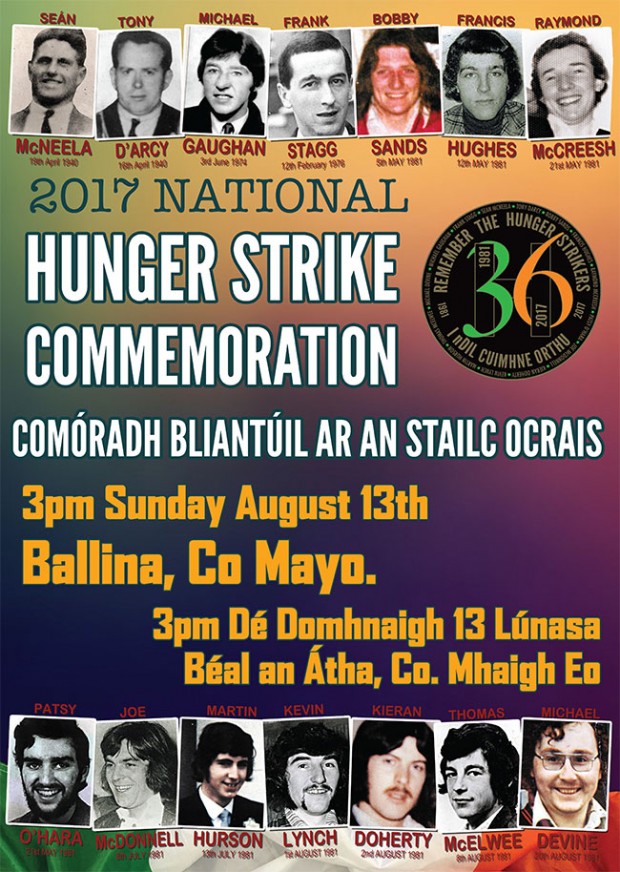 Throughout Irish history, women, republican women have played an active role in revolution and resistance. The women in Armagh resisted the British policy of criminalisation not only in solidarity with the prisoners in the H-Blocks but in their own right and through their own political action. They changed the perception of countless people of the women's contribution to the republican cause.
As the people gathered to see the exhibition, they were warmly greeted by both Síle and Mary. The two women chatted and Síle happily signed copies of her book, John Lennon's Dead: Stories of Protest, Hunger Strikes & Resistance.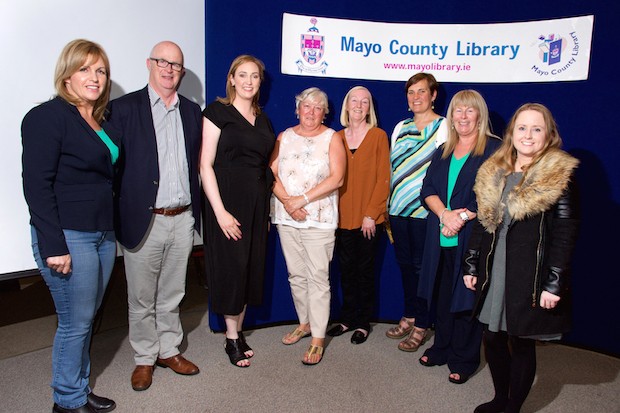 ● Senator Rose Conway-Walsh, Councillor Gerry Murray, Donna Hyland, Síle Darragh and Councillors Mary Clarke, Thérèse Ruane Ruane, Teresa Whelan and Mairéad Farrell 
The audience had an opportunity to view a powerful exhibition detailing the roles women in struggle, from the times of Mary-Ann McCracken and Ann Devlin, to Kathleen Lynn and Constance Markievicz, and to the women involved in the conflict in the North from 1969 to 1997.
The event opened with a special introduction by Castlebar Sinn Féin Councillor Thérèse Ruane before the former political prisoners spoke about their personal experiences in Armagh. 
The audience was genuinely enthralled by the 'inside stories' and there were many interesting questions during the discussion session.
● Castlebar Sinn Féin Councillor Thérèse Ruane at the exhibition