29 June 2017
London rally on Saturday against austerity and Tory pact with DUP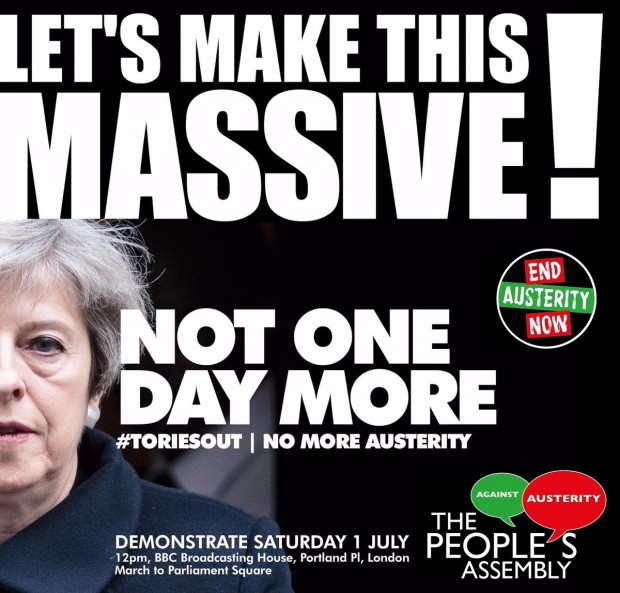 'What's become blatantly clear is that austerity is an ideological choice, not a necessity'
A MASS DEMONSTRATION is planned in London this Saturday against Theresa May's 'Coalition of Chaos' with the DUP
The demonstration is organised by anti-austerity campaign the People's Assembly and is supported by every major trade union, including Unite, Unison, GMB, PCS, NUT, RMT, TSSA, FBU and CWU.
Labour Shadow Chancellor John McDonnell, who called for a million people to march against the Tories, will address the demonstration in Parliament Square alongside representatives from campaigns, community groups and other parties.
Organisers say the demonstration will be a "'carnival of resistance" representing the huge "anger and distrust" towards the Conservative Party and the DUP.
The demonstration will also include live performances from DJ Shy FX, band Wolf Alice & friends, alternative LGBT+ club night organisers Sink the Pink, plus a special performance from Captain Ska whose song accusing Theresa May of being a Liar Liar hit No.4 in the "Official UK Top 40 Charts" the week before the general election.
The People's Assembly says more big-name speakers and performers will be announced in the run-up to the rally.
A minute's silence will be held for the victims of the Grenfell Tower fire tragedy followed by a minute's applause for the emergency services responders.
Over 50 coaches have been filled from across the country to attend the demonstration.
Sam Fairbairn, National Secretary of the People's Assembly, said:
"'Theresa May can find an extra £1billion for the DUP but can't find the money to properly fund our NHS or for decent housing, education and secure jobs for the rest of us.
"What's become blatantly clear is that austerity is an ideological choice, not a necessity.
"It's time for a change and this demonstration is just the start of a huge campaign that won't stop until the greedy Tories are out of office."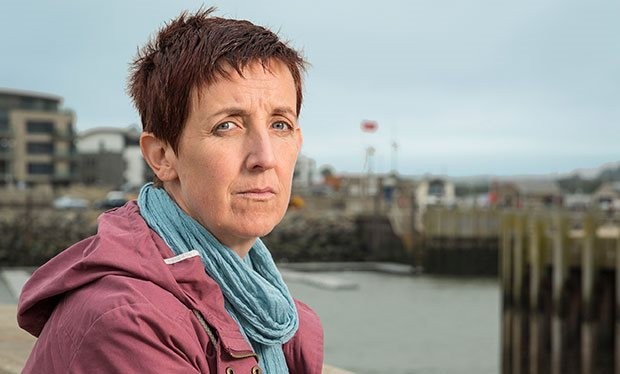 Broadchurch and Coronation Street star Julie Hesmondhalgh (pictured), who is also backing the demonstration, said:
"There has been a massive sea change lately, like the scales have fallen from the nation's eyes.
"It is time for a change: time for a new government, a new society, a new way of living, an end to austerity – the time for socialism."