18 May 2017
Maghaberry Prison issues and Tony Taylor discussed at Dáil by TDs and Sinn Féin leaders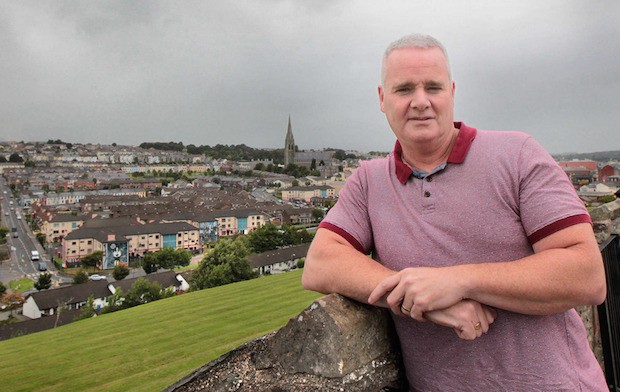 Issues include full body searches, controlled movement and cultural equality for prisoners
A CROSS-PARTY GROUP of TDs met a Sinn Féin delegation at the Dáil on Thursday to discuss conditions at Maghaberry Prison in County Antrim and the continuing detention of Tony Taylor.
The issue of mental health care and the "alarming levels" of drug abuse within the prison were also raised.
The TDs – Eamon Ó Cuiv (Fianna Fáil), Clare Daly (Independents 4 Change) and Maureen O'Sullivan (Independent) – met with senior Sinn Féin members including party leader Gerry Adams TD and National Chairperson Declan Kearney MLA.
Speaking after the meeting, Declan Kearney said:
"Sinn Féin has consistently highlighted issues which remain unresolved in Maghaberry Prison.
"These issues include full body searches, controlled movement and cultural equality for prisoners within the jail."
The Sinn Féin MLA said that all of these contentious issues could be resolved if there was the will to do so.
"I also took the opportunity to update the group of TDs on the situation with Tony Taylor, who continues to be imprisoned despite no evidence having been brought forward over the course of the last 14 months to justify his imprisonment."
There have been repeated calls by Sinn Féin for Tony Taylor's release.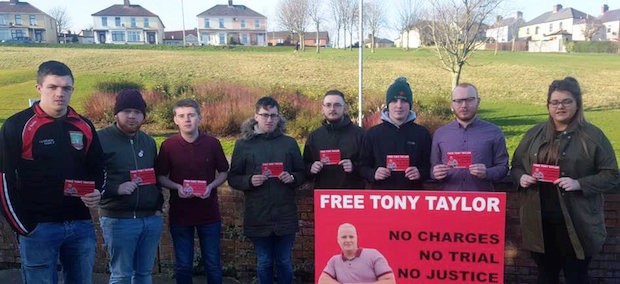 Derry Sinn Féin Republican Youth call for immediate release of Tony Taylor
"We will continue to highlight these issues and work proactively with those who seek to find solutions," Declan Kearney said.
He said that all of these issues should be set within the wider context of prison reform, which must seek to improve conditions for both integrated and segregated prisoners so that both staff and prisoners are treated equally with dignity and respect.
"The reality at present, however," Declan Kearney added, "is that a security mentality continues to have primacy in Maghaberry. This naturally undermines the development of a more rehabilitative culture as well as in relation to key aspects of both the system and everyday prison life."
Declan Kearney concluded:
"Sinn Féin will continue to proactively make representations and campaign for effective and necessary reform with all institutions and agencies which have responsibility for prison policy and resources."