16 May 2017
Belfast Feminist Network condemns Arlene Foster for sexist comments about Michelle O'Neill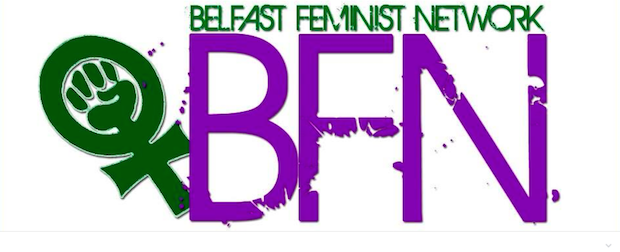 "The idea that women who care 'too much' about their appearance are just pretty faces and not to be taken seriously is a classic sexist view"
THE Belfast Feminist Network has condemned comments by DUP leader Arlene Foster in the Sunday Independent at the weekend that focused on Sinn Féin's Michelle O'Neill as being "blonde" rather than her ability.
See also: Sexism storm rains down on DUP leader's head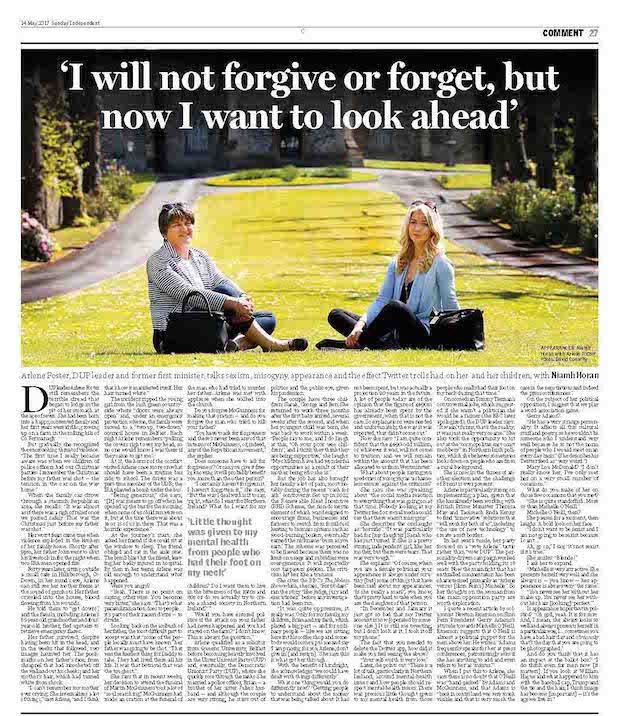 In a statement, the Belfast Feminist Network said:
Just a few months ago, Foster claimed that criticisms of her handling of the RHI scandal were motivated by misogyny. We rejected those claims outright while acknowledging that some of the more personal comments made in the media and on social media about Foster's appearance have their roots in misogyny.
The same roots are the source of the comments Foster made about O'Neill.
It is obviously unacceptable and inappropriate to comment on a colleague's appearance in the way that she did; remarks that can be seen as positive are ultimately no better than overtly negative comments since they reduce women to their looks rather than focusing on their talents or professional history.
And it is no accident that she focused on O'Neill's blonde hair and grooming habits.
"Blonde" is a punchline to many sexist jokes, a shorthand for dimness and a lack of intelligence.
The idea that women who care 'too much' about their appearance are just pretty faces and not to be taken seriously is a classic sexist view.
The way Foster pretended to hesitate before settling on "blonde" shows that she knows this.
Again and again, women cite the scrutiny of their appearance as a reason for not going into politics. Coming into this election, just 2 of our 18 MPs are women. At 33%, the number of women candidates is growing steadily, up from just under a quarter in 2015 in 19% in 2010.
This criticism of the appearance of women candidates, as noted by Foster, is abundant on social media.
In the run-up to the 2015 general election one of our biggest local papers had a two-page spread on election posters, focusing on the appearance of women candidates. Now the person who is seeking to be reappointed First Minister is showing them that this sexism is a certainty, even from their women colleagues.