14 April 2017
Brexit negotiations – Taoiseach being a bystander is not good enough, says Mary Lou McDonald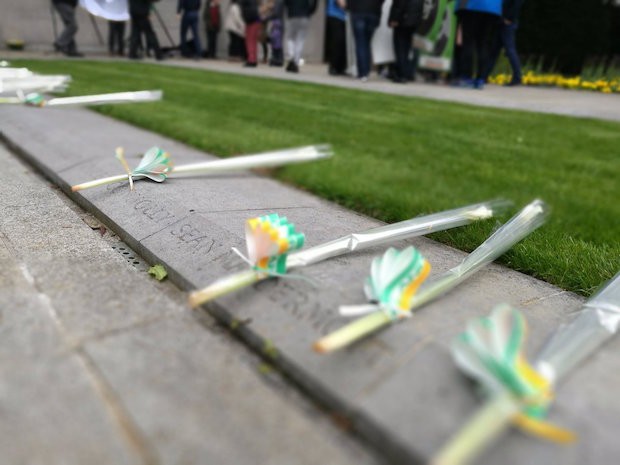 THE TAOISEACH is acting as if he is a "bystander" amongst all the other EU states in the Brexit negotiations, "And that is not good enough – the issue is too serious", Sinn Féin deputy leader Mary Lou McDonald told an Easter Rising commemoration at Arbour Hill in Dublin on Good Friday.
The Fine Gael leader's "weak" negotiating stance on Brexit is jeopardising Ireland's economic interests and the Good Friday Agreement, which was overwhelmingly endorsed by the people of Ireland, she said.
The Dublin Central TD said that the fall-out from the Westminster Tory Government's withdrawal from the EU poses a major threat to Ireland, the whole 32 counties of Ireland: 
"It has the potential to wreak havoc for our economy and it will seriously undermine the Good Friday Agreement if the Government does not stand strong in defending our interests."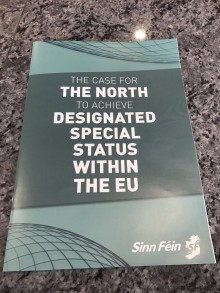 On the back of a Sinn Féin motion, she said, the Dáil has adopted the position of supporting 'Special Designated Status Within the EU' for the North. Unfortunately, she added, the Irish Government has not adopted this position and the Taoiseach has not raised it in negotiations.
"This is not only seriously damaging; it is a betrayal of the Irish people."
The Sinn Féin deputy leader repeated that Spain has managed to secure a veto in relation to Gibraltar but "again" the Taoiseach didn't even raise the prospect for Ireland in relation to the North.
"At the moment, the Taoiseach is a bystander in the Brexit negotiations – and that is not good enough.
"The issue is too serious.
"He needs to step up and start fighting our corner.
"He should begin by arguing For Special Designated Status Within the EU for the North of Ireland."