5 April 2017
European Parliament recognises unique position of North of Ireland in Westminster's Brexit mess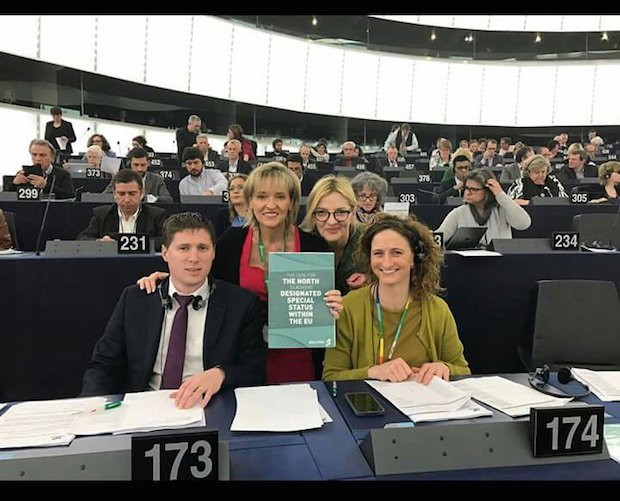 The resolution states that the Good Friday Agreement should be protected in all its parts, that there should be no hardening of the Border in Ireland
SINN FÉIN MEPs have ensured that the European Parliament recognises the unique position of the North of Ireland in relation to Brexit.
The Sinn Féin team in the European Parliament, led by Martina Anderson MEP, worked to ensure that a joint resolution passed in Strasbourg on Wednesday morning included a number of references to Ireland.
The resolution states that the Good Friday Agreement should be protected in all its parts, that there should be no hardening of the Border in Ireland, and that the unique situation of the North should be recognised.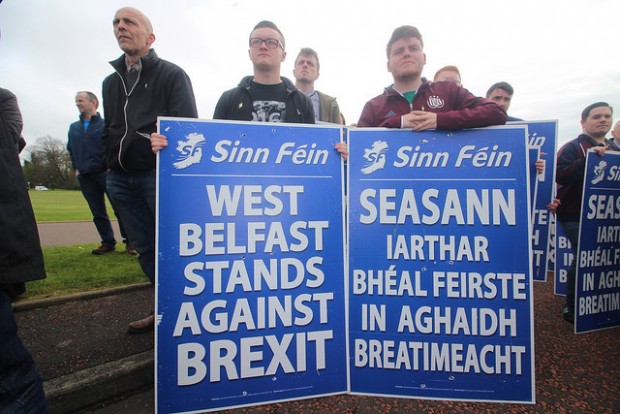 Speaking in the European Parliament in Strasbourg, Martina Anderson called on the Irish Government to act on the resolution and work to achieve "Designated Special Status for the North Within the EU".
The Ireland North MEP said:
"There is now an onus on the Taoiseach and the European Council to take heed of this, stand up for the Good Friday Agreement in all its parts, and act in the best interests of Irish citizens.
"It is clear we have support across Europe. Enda Kenny and the Irish Government must now harness that support and stand up for Ireland and argue for designated status for the north within the EU."
Ireland North West MEP Matt Carthy called on Taoiseach Enda Kenny and the Irish Government to fight for the rights of Irish citizens on Brexit.
"They need to defend our interests in the European Council and they need to do it immediately," he said.