3 April 2017
Will Fianna Fáil join Fine Gael's 'Save Nóirín' campaign to keep Garda Commissioner despite scandals?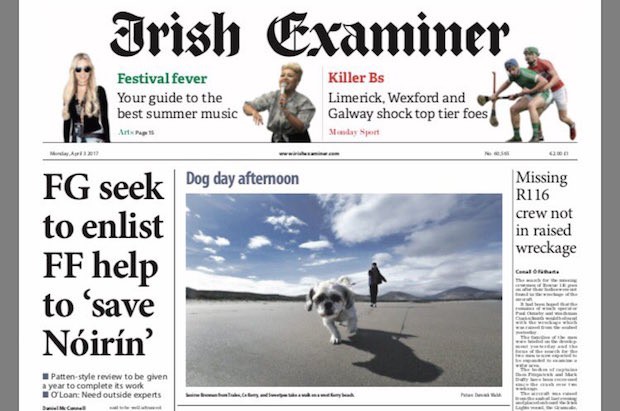 FINE GAEL LEADERSHIP contender Simon Coveney has revealed that his party and Fianna Fáil could close ranks to stop a Sinn Féin Dáil motion to force the resignation of Garda Commissioner Nóirín O'Sullivan. This is despite a litany of scandals in the police service that has seen her lose public confidence.
The Irish Examiner reported at the weekend that it had spoken to six members of the Fine Gael/Independent Cabinet and confirmed that a "Save Nóirín" campaign is being mounted in the face of increased pressure from opposition parties.
"Clearly, there will be a conversation between Fine Gael and Fianna Fáil to ensure efforts by Sinn Féin to force a resignation don't happen," Housing Minister Simon Coveney told Irish Examiner Political Editor Daniel McConnell.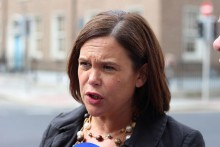 On Sunday, Sinn Féin deputy leader Mary Lou McDonald was unequivocal about the position of police chief Nóirín O'Sullivan.
"The fact is that the Garda Commissioner does not enjoy the confidence of the Dáil," Mary Lou said.
"More importantly, she does not enjoy public confidence.
"She has to go."
The Dublin Central TD added:
"We have the bizarre situation where Fianna Fáil – despite saying they can't express confidence in the Commissioner – are refusing to take the necessary action for fear it might trigger an election.
"That is deplorable and cynical politicking with an issue of such public importance.
"The Commissioner has to go.
"The Government needs to act to restore public confidence in An Garda Síochána."
Putting it up to Fianna Fáil, Mary Lou said:
"This issue is bigger than any political party. It is about the fundamental administration of justice. 
"Rather than sitting on the sidelines, we need to see action to ensure the Commissioner is relieved of her duties."