23 February 2017
Sinn Féin TD tells Westminster Brexit Committee MPs in Dublin that North needs special status
SEÁN CROWE TD has told the 'House of Commons Exiting the EU Committee' of MPs about Sinn Féin's "deep concerns over the British Government's approach to Brexit and how it will impact on Ireland unless the North is granted a special status within the EU".
Along with Sinn Féin TD Kathleen Funchion, he also briefed the committee on the Sinn Féin motion passed by the Dáil last week that called on the Government to negotiate for special designated status for the North of Ireland within the EU.
The Westminster MPs – made up of a mixture of Leave and Remain campaigners – were from the Conservative and British Labour parties, Scottish National Party, Plaid Cymru and SDLP.
Chaired by Labour MP Hilary Benn, the committee's role is to "examine the expenditure, administration and policy of the Department for Exiting the European Union and matters falling within the responsibilities of associated public bodies".
They were in Dublin on a one-day visit to meet Irish elected representatives and business people.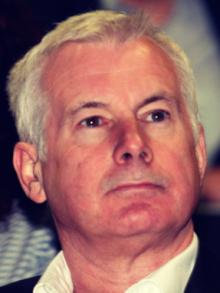 Seán Crowe (pictured) spoke to An Phoblacht after their meeting at the Dáil with himself and other members from the Oireachtas committees on Foreign Affairs and Implementation of the Good Friday Agreement.
Deputy Crowe said he told the House of Commons Exiting the EU Committee that the North being forced to leave the EU against the expressed wishes of its people will also represent a major setback for the political process in the North and directly challenge the integrity of the Good Friday Agreement.
"I made it clear that this also fundamentally undermines the principle of consent contained in the Good Friday Agreement," he said.