15 February 2017
CETA passed by European Parliament – resistance moves to Dáil and national parliaments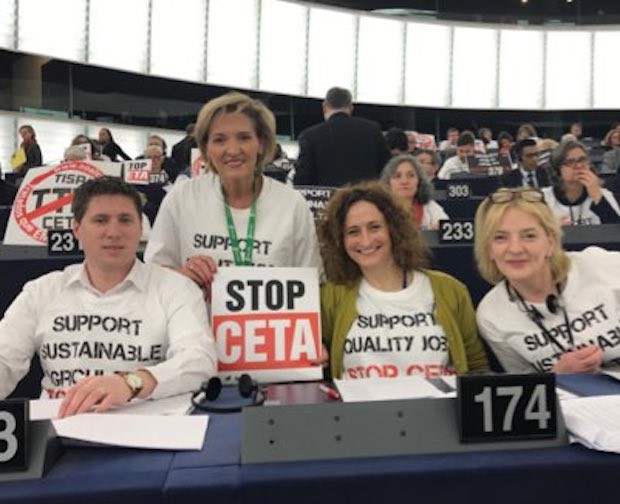 'Big businesses have had excessive influence on the secret negotiations for CETA' – Maurice Quinlivan TD
THE JOBS SPOKESPERSON for Sinn Féin, Maurice Quinlivan TD, has called on the Irish Government to hasten a Dáil debate on the highly controversial CETA trade agreement between the EU and Canada voted in by the European Parliament on Wednesday.
The GUE/NGL European Parliament group that Sinn Féin belongs to has vowed to continue the fight in national parliaments, including the Dáil.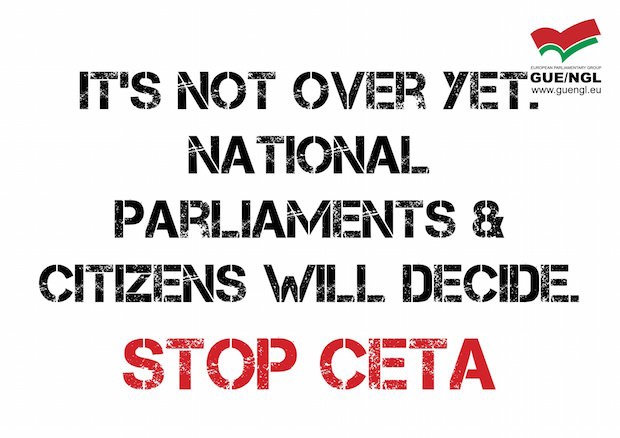 All the Fine Gael MEPs and the North's two unionist MEPs backed the Comprehensive Economic and Trade Agreement.
Voted for CETA: Fine Gael MEPs Deirdre Clune, Brian Hayes, Seán Kelly and Mairéad McGuinness; Ulster Unionist MEP Jim Nicholson and Democratic Unionist Party MEP Diane Dodds.
Voted against CETA: Sinn Féin MEPs Martina Anderson, Lynn Boylan, Matt Carthy and Liadh Ní Riada; Independent MEPs Nessa Childers, Luke Flanagan and Marian Harkin.
Absent: Fianna Fáil MEP Brian Crowley.
Speaking in the European Parliament after the vote, Sinn Féin MEP Matt Carthy accused Fine Gael of "meekly bowing to the demands of an international corporate lobby" with a decision that will have major and damaging implications for Irish jobs, businesses and agriculture.
"Fine Gael and other MEPs who voted for CETA today ignored the widespread demands for a fair and progressive EU trade agenda," the Ireland North West MEP said.
"CETA must now come before the Dáil and all EU national parliaments.
"Sinn Féin will oppose it in the Dáil as our MEPs opposed it in the European Parliament and we will be engaging with representatives of farmers, trade unions, environmental groups and small and medium business organisations to campaign for all TDs to reject this toxic deal."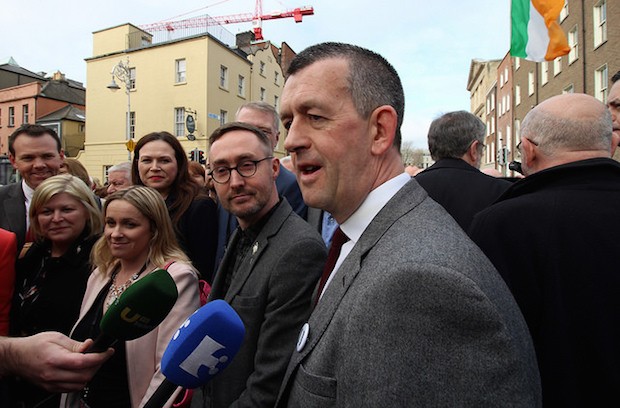 ● Maurice Quinlivan TD called for Dáil debate on CETA as soon as possible
Sinn Féin's Jobs spokesperson in the Dáil echoed Matt Carthy MEP's call for an urgent Dáil debate.
Pointing out that trade unions, environmental organisations, health advocacy groups, farming bodies, small and medium business organisations and hundreds of thousands of citizens across the EU and Canada have campaigned against CETA, Limerick TD Maurice Quinlivan said:
"Big businesses have had excessive influence on the secret negotiations for CETA and in only a very few cases were consumer and trade union representatives invited to share their views. Corporate influence therefore dominated during the negotiations."
Deputy Quinlivan continued:
"It is clear that workers' rights and jobs are endangered. European countries could now be under pressure to allow high-risk technologies such as fracking or GM technology.
"CETA will further increase inequalities and those already well-off will profit most – that's why Fine Gael are the cheerleaders here in Ireland.
"Big business will gain even more advantages over small and medium enterprises and citizens."
"There is no scope for amendments and national parliaments can only accept or reject the agreement, without being able to ask for changes. It therefore would be a Yes or No vote with no amendments allowed when the Dáil finally gets to debate the CETA deal."
GUE/NGL, the European Parliament group that Sinn Féin MEPs belong to has 52 members from 19 different political delegations and 14 EU member states. It has pledged to continue resistance in national parliaments.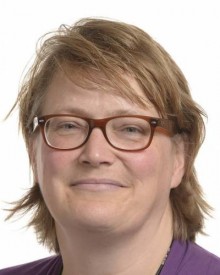 The GUE/NGL Shadow Rapporteur on CETA, Anne-Marie Mineur (Dutch Socialist Party, pictured), said that CETA is facing challenges in the Netherlands, Belgium, Germany and Austria.
"Given the huge pressure that is mounting in so many countries, there is a very reasonable chance that at least one parliament will block ratification," Anne-Marie said.
"There is still a long way to go for this agreement, and the people of Europe still get to have a say in the matter."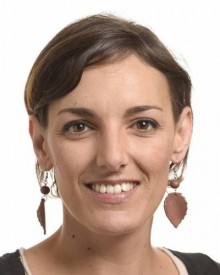 Spanish MEP Lola Sánchez Caldentey (Podemos, pictured) said:
"CETA is an agreement between the EU and Canada that serves only the rights of the big corporations at the expense of democracy, labour rights, food safety and environmental protection.
"We will continue to do all we can to stop this agreement."