15 February 2017
Michelle O'Neill launches Sinn Féin manifesto for 'extraordinary' Assembly election
'It's now over to the people to have their say'
SINN FÉIN launched its Assembly election manifesto in Armagh on Wednesday, pledging to stand on a platform of equality, respect and integrity.
The manifesto was launched by the party's leader n the North, Michelle O'Neill, at the Marketplace Theatre, Armagh, alongside deputy leader Mary Lou McDonald TD.
Michelle O'Neill described the upcoming poll as "an extraordinary election" because of the DUP's handling of the Renewable Heat Incentive scandal and its arrogance and contempt and that, as a result, "this is not an ordinary manifesto".
Speaking at the launch, Michelle O'Neill said:
"We are, of course, facing an extraordinary election due to extraordinary circumstances. We go to the polls on March 2nd because we called time on the arrogance and contempt of the DUP.
"It's now over to the people to have their say. So, in that context, this is not an ordinary manifesto. It supplements our 2016 Assembly manifesto and represents our platform – a new agenda – for the time ahead."
The Northern Sinn Féin leader said she wanted to see the strongest possible Sinn Féin team returned in the election.
"In this election, Sinn Féin is standing up for equality, integrity, and respect. This also means dealing with the challenges of legacy. We are moving forward.
"We are about a new way of working within the institutions, ensuring they deliver for all our people on the basis of equality and respect. 
"We are for a new, united and agreed Ireland. The best way to achieve that is by returning the strongest possible Sinn Féin team because we have shown, time and again, that we will defend the interests of all citizens and the integrity of our peace and political process."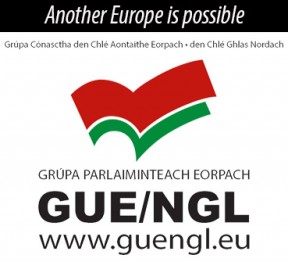 An Phoblacht on Twitter
Premium Online Service For Only €10 Per Year
For less than €1 a month, you get An Phoblacht's Premium Online Service. Sign up today!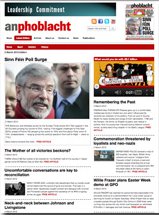 PREMIUM SERVICE:
Full access to all An Phoblacht articles
Interactive online PDF Booklet of each edition
Access to our historic Archives
Discounts for the Online Sinn Féin Shop
An initiative for dialogue 
for reconciliation 
— — — — — — —
Contributions from key figures in the churches, academia and wider civic society as well as senior republican figures