14 August 2016
'Bobby Sands: 66 Days' documentary – 'Powerful and emotionally charged,' says H-Blocks campaigner
Director of Elections for Kieran Doherty TD, Caoimhghín Ó Caoláin TD on the insight into the prison struggle
Caoimhghín was a member of the National Committee of the H-Block/Armagh campaign during 1980 and 1981 as well as the Director of Elections for Kieran Doherty
THE Dublin premiere of the documentary Bobby Sands: 66 Days took place in the Irish Film Institute in Dublin before a packed audience with a Q&A by 66 Days Director Brendan J. Byrne and Sinn Féin TD Caoimhghín Ó Caoláin.
Caoimhghín was a member of the National Committee of the H-Block/Armagh campaign during 1980 and 1981 and Director of Elections for Kieran Doherty in 1981 when he was elected as TD for Cavan/Monaghan while on hunger strike in Long Kesh.
Ó Caoláin was elected as TD for Cavan/Monaghan 16 years later, in 1997, the first Sinn Féin TD to take their seat in Leinster House.
● Caoimhghín Ó Caoláin addresses a huge campaign rally for imprisoned H-Blocks Hunger Striker Kieran Doherty, who was elected a TD in 1981
CaoimhghínÓ Caoláin described the documentary as both "powerful" and "emotionally charged, especially for republicans who had lived through and who had participated in the struggle over those years".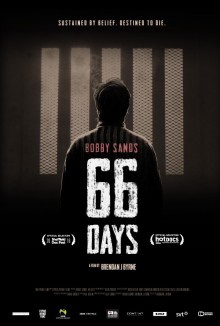 He was critical, however, of Irish Times columnist Fintan O'Toole and of the film's failure to record the fact that three republican women in Armagh Gaol had also been on hunger strike in 1980, in solidarity with their male comrades in Long Kesh.
Deputy Ó Caoláin, speaking to An Phoblacht after the showing, said:
"66 Days is a documentary worth seeing.  It is, in the round, a powerful production. It is not, however, without its flaws and omissions.  How the Irish Times columnist Fintan O'Toole came to such prominence in the final editing is beyond comprehension. He had no personal knowledge or insights to offer, just the mumbo-jumbo of 'hunger strike as an art form' with Bobby Sands dramatising his own suffering and writing the final chapter to the armed struggle.
"O'Toole's insulting and completely off-the-mark suggestion that Terence MacSwiney, the Lord Mayor of Cork in 1920, set out on his hunger strike from a position of 'guilt' for not having participated in the 1916 Rising is as deserving of derision as are his claims in the documentary that the 1981 Hunger Strikers, those who died and those who participated and lived, chose to go on hunger strike as against some other form of protest to highlight their just demands. 
"The fact is that the only choice in 1980 and 1981 was whether to protest or not and hunger strike was the only option of protest remaining.  Everything else had been tried and had failed to secure the required result. 
"As determined, committed, republican soldiers Bobby Sands and his comrades were placed by British Thacherite intransigence with their backs against their excreta-smeared walls and what choice there was was clear.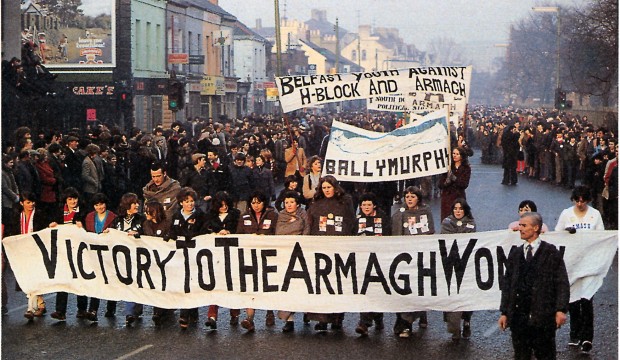 "While the seven men who participated in the 1980 hunger strike in Long Kesh are acknowledged, albeit with less respect and sympathy than their courageous stand deserves, there was no mention at all of Mairéad Farrell, Mary Doyle and Mairéad Nugent, who had embarked on a hunger strike in Armagh Gaol on 1 December 1980 in solidarity with their male counterparts in Long Kesh and to highlight and demand an end to the degrading treatment that women republican prisoners were being subjected to.  Their protest ended with the decision to end the hunger strike in Long Kesh on 18 December on the understanding that the British were to concede to the prisoners' demands.
"The hunger strikes of 1980 and especially of 1981 were life-changing for so many, myself included. 
"Thirty five years later, the activism born in me over those dark and heady days has never retreated and never will.  For me and for so many others across this island and throughout our Diaspora it is ever onwards to the achievement of our republican goals. 
"It is the indomitable thought. Thank you, Bobby."