25 May 2016
State ceremony to remember British soldiers who died crushing 1916 Rising 'not appropriate'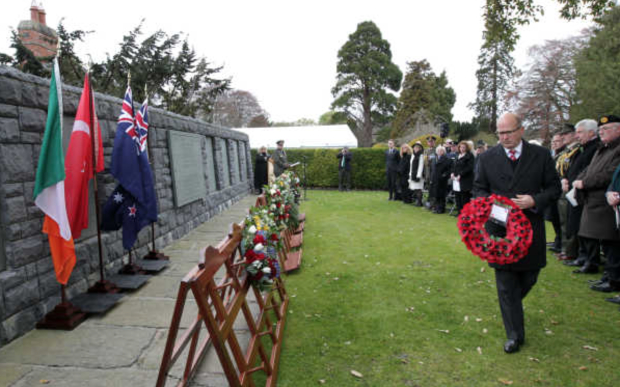 A STATE memorial service at Grangegorman Military Cemetery on Thursday to remember the British soldiers who were killed putting down the 1916 Easter Rising has been criticsed as 'inappropriate' by Sinn Féin.
The invitation which was sent to all TDs and Senators says the memorial will be a "State Ceremonial event to remember the British soldiers who died during the 1916 Easter Rising."
The ceremony will be followed by refreshments at McKee Barracks.
Sinn Féin says it will not be attending the event.
Sinn Féin told An Phoblacht that while the party recognises the loss of life of British soldiers during the Rising, some of whom were Irishmen, "as Irish republicans it would not be appropriate to attend a tribute to British soldiers who shot and killed Republicans in 1916."
Sinn Féin Chief Whip Aengus Ó Snódaigh TD told An Phoblacht that in 2016 his party has sought to "celebrate and commemorate the bravery of those who fought the British Empire":
"Those who wish to remember the enemy of Irish republicanism in that conflict – the British soldiers who died fighting against Irish patriots – should be free to do so if they wish, that is of course their right, as much as it is our right not to take part in such commemorative events," he said.