16 February 2016
'Free Leonard Peltier' campaign comes to Belfast – 40 years in prison
THE CAMPAIGN to highlight the fact that American Indian Movement leader Leonard Peltier has now spent 40 years in prison was brought to Belfast this month.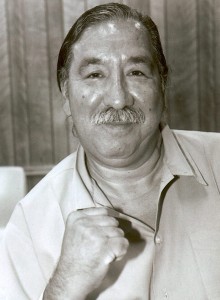 Convicted and sentenced to two consecutive life sentences in 1977 of murdering two Federal Bureau of Investigation agents in June 1975, he is now 71 years old. Leonard Peltier (pictured) has always maintained his innocence.
His last parole hearing was in 2009; he is not eligible for another one until 2024. The FBI has strenuously opposed any of his appeals despite major doubts about the entore basis of the case and the conduct of his prosecution and trial.
It is regarded by many leading human rights activists such as Desmond Tutu and former President Mary Robinson as a clear miscarriage of justice.
There are appeals for him to be released on humanitarian grounds or US President Obama to commute his sentence.
● Marcella Gilbert, Madonna Thunder Hawk, Pádraig Ó Muirigh and Sinn Féin MLAs Carál Ní Chuilín and Gerry Kelly
A public meeting in St Mary's College on Friday 5 February heard calls for the release of Leonard Peltier on the eve of Peltier completing 40 years in US prisons. The meeting was part of a week of events.
Speaking at the meeting were native American mother and daughter Madonna Thunder Hawk and Marcella Gilbert who are promoting the worldwide campaign calling on US President Barack Obama to grant clemency to Peltier.
As well as the Native American speakers on the panel local speakers included Fr Gary Donegan from Holy Cross monastery in north Belfast, writer and broadcaster Danny Morrisonm, and Geri Timmons from the United States, a long-time campaigner for freedom for Peltier but now living in Dublin.
On the day itself, Sinn Féin President Gerry Adams tweeted to his 102,000 followers: "Free Peltier."
● Sinn Féin's Jim Gibney presents a copy of the book written by H-Block 'Blanketmen' protesting political prisoners, Nor Meekly Serve My Time, to Marcella Gilbert and Madonna Thunder Hawk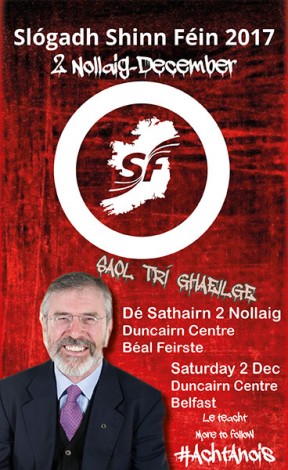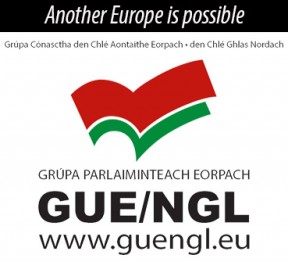 An Phoblacht on Twitter
Premium Online Service For Only €10 Per Year
For less than €1 a month, you get An Phoblacht's Premium Online Service. Sign up today!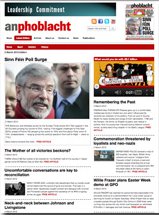 PREMIUM SERVICE:
Full access to all An Phoblacht articles
Interactive online PDF Booklet of each edition
Access to our historic Archives
Discounts for the Online Sinn Féin Shop
An initiative for dialogue 
for reconciliation 
— — — — — — —
Contributions from key figures in the churches, academia and wider civic society as well as senior republican figures