1 July 2015 Edition
Another Europe is possible – Treo eile don Eoraip
Funded by the European United Left/ Nordic Green Left (GUE/NGL) Aontas Clé na hEorpa/Na Glasaigh Chlé Nordacha Crúpa Paliminta – Parlaimimt na h Eorpa
Martina Anderson addresses SYRIZA Youth event

• Martina Anderson MEP addresses a SYRIZA youth conference in Athens and (later) in the Greek Parliament in Athens
SYRIZA Youth invited Martina Anderson MEP to address a large public meeting in Athens on 3 June to outline the struggle against austerity in Ireland.
The event took place as European United Left/Nordic Green Left (GUE/NGL) group in the European Parliament held an educational event in Athens that saw dozens of MEPs and activists visit the Greek capital to hear directly from SYRIZA activists and ministers, as well as anti-austerity campaigners.
Martina called for anti-austerity groups across Europe to work together to forge a more equal society. She said:
"The current economic crisis across Europe undermines democracy by insisting that the only solution is austerity.
"Earlier this year, the people of Greece withdrew consent to be governed by the Troika and the discredited political forces of the old regime. They gave their consent to be governed by SYRIZA on a clear mandate of ending austerity. But the Troika are showing themselves unwilling to accept that choice.
The Irish MEP said that, across Europe, the Left must embrace the collective responsibility to confront the austerity agenda.
"Our commitment to solidarity does not only mean protesting shoulder-to-shoulder with comrades in Greece, Spain, Portugal, France, Britain and elsewhere; it also means we must share the lessons of our struggles.
"We have the alternative agenda. We now need the confidence to constantly define and push forward how we will practically implement the necessary changes," she said.
European Parliament calls for fracking moratorium
THE European Parliament has voted for a moratorium on fracking across all member states, a move welcomed by Martina Anderson MEP, who earlier this year hosted a major international anti-fracking conference in Fermanagh
Speaking after voting for the amendment in Strasbourg on 10 June, she said: 
"Sinn Féin has been to the fore in the campaign against fracking across the island of Ireland. 
"The Parliament voted in favour of an amendment urging EU member states not to authorise any new exploration or extraction operations of unconventional fuels within the EU.
"Sinn Féin will continue to oppose fracking and to support communities who are opposed to this controversial process."
Replay Qatar World Cup vote, says Lynn Boylan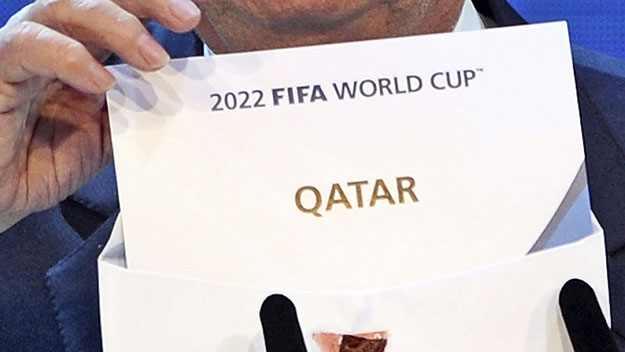 AFTER the revelations of serious corruption in FIFA, the world governing body of soccer, Dublin MEP Lynn Boylan has called for a re-run of the vote for the 2022 World Cup host which is currently Qatar.
Boylan, a member of the European Parliament's Employment Committee, described the system migrant workers are forced to work under in Qatar as "modern-day slavery".
"FIFA has turned a blind eye to the terrible human rights abuses of migrant construction workers building the very stadiums that the World Cup may take place in in 2022," she said.
"The body count is already at least 1,993 migrant workers dead since FIFA awarded the tournament to Qatar in 2010, and more than 4,000 will have died before a ball is kicked in 2022. 
"Most are young men who die of heart attacks from working in extreme heat that can reach over 50 degrees, without protection.
"The workers cannot leave these conditions because their passports are confiscated by their employer. The Qatari Government's kafala system is described by the International Labour Organisation as forced labour."
Lynn Boylan, a committed sports fan, co-signed the European Parliament's resolution on 10 June which calls for the selection of the 2018 and 2022 World Cup hosts to be revisited if corruption in the awarding of the tournaments is proven. 
"The process whereby Qatar was selected is now being investigated by Swiss authorities, which I welcome. But in light of the deaths of almost 2,000 workers so far, there is no option but for FIFA to re-run the vote for World Cup 2022."
Dr Lydia Foy to receive European Citizen's Prize
LYNN BOYLAN MEP (pictured) has said she is delighted that Dr Lydia Foy has been announced as the recipient of the European Citizen's Prize 2015 after being nominated by herself and fellow MEPs Liadh Ní Ríada, Martina Anderson and Matt Carthy.
Speaking on 4 June, after the announcement, Lynn Boylan said:
"Lydia Foy's recognition by the European Parliament is fully deserved.
"Lydia first applied for a new birth certificate to reflect her gender in 1993 and was refused. Since then, Lydia has been in and out of court, culminating in the state being found to be in breach of its positive obligations under the European Convention on Human Rights.
"Through her tireless campaigning, Lydia Foy has finally succeeded in getting the Irish state to introduce the Gender Recognition Bill this year."
Matt Carthy raises home repossessions in European Parliament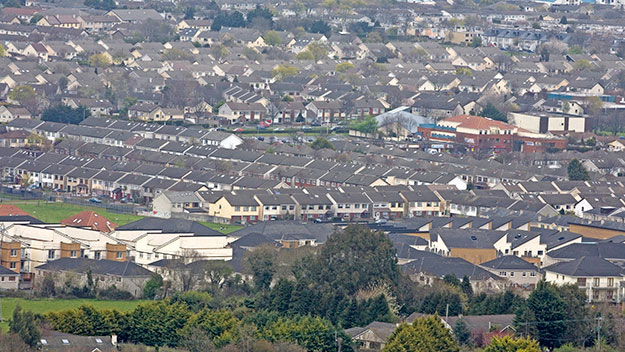 THE STRIKING INCREASE in home repossessions in Ireland was raised in the European Parliament by Matt Carthy, MEP for Midlands North West, in Strasbourg on 8 June.
Carthy, who is a member of the European Parliament's Economic and Monetary Affairs Committee, highlighted the fact that four homes a day are now being repossessed by the banks.
In May, figures from the Courts Service revealed that the rate at which homes are being repossessed has increased by more than 500% since last year; 586 repossession orders were granted by the Circuit Court in the first three months of 2015, compared with 95 in the same period last year.
"This isn't happening by accident," he told MEPs.
"It is a result of Irish Government policy that is being pursued with the approval and instigation of the European institutions.
"It is a policy that resulted in 42% of the cost of Europe's banking crisis being placed on the backs of the Irish people. And now Irish families are paying the price with their homes.
"It is a policy that saw Irish and European banks bailed out and preferential interest rates offered to those of extreme wealth – while those who played no part in the creation of the crisis have now been forced to become homeless.
"This is not a recovery, not by any objective standards. There should be – there must be – a change in direction at Irish Government and EU level to place the burden of debt on those who championed the causes of crisis."
TAXE hearing in Dublin
MATT CARTHY MEP took part in a hearing in Dublin on 28 May on unfair tax practices. The hearing was established as part of the European Parliament's special parliamentary committee set up in February in the wake of the LuxLeaks scandal to examine tax rulings across the EU, with a focus on unfair and illegal tax practices.
"It is clear that there is a great need for fairness and transparency in all of our tax affairs," Matt Carthy said, "and I believe that the Committee can play an important role in holding all EU governments, including Ireland, to account.
"However, I wish to make clear that Irish tax rates are not up for grabs. Sinn Féin will unequivocally defend the right of the Oireachtas to set our tax rates."
Liadh Ní Riada welcomes Irish mental health activists to Brussels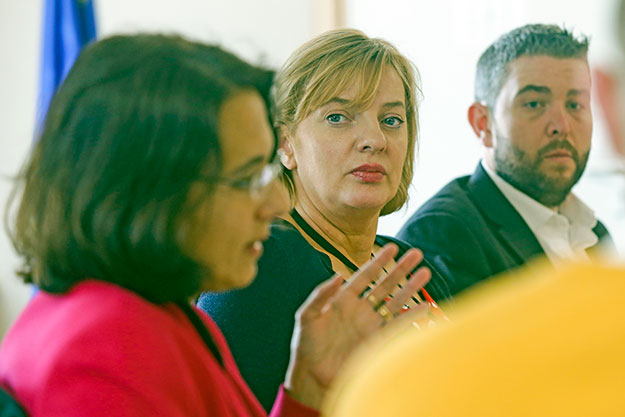 • Liadh Ní Riada MEP listens to Paula Duarte Gaspar, mental health expert with the EU Commissioner for Health
MORE THAN 40 campaigners for improved mental health and suicide prevention services in Ireland visited the European Parliament in Brussels on 3 June at the invitation of Liadh Ní Riada MEP.
Participants came from from organisations including Pieta House, Mental Health Ireland, Action Mental Health, SOSAD, 3TS and Mental Health Reform. They were joined by practitioners, advocates and campaigners, academics, individuals involved in promotion and prevention, and those with personal experience of mental illness.
Following the events, Liadh called for "a movement for improved mental health services" in Ireland.
"The sharing of knowledge and experiences by members of the delegation was inspiring and this convinced me that a movement for the improvement of mental health services in Ireland is possible," she said.
"Today's engagement was about giving advocates and professionals from mental health organisations the opportunity to discuss issues with each other while engaging with the European Commission as a collective.
"The current Irish Government lacks the political will to implement good policy in this area. It is clear that we need to look at developing a national suicide prevention strategy and the adoption of an approach to mental health from a holistic perspective and with a community-led ethos.
"I believe we have laid some foundations for a joined-up movement for the improvement of mental health services in Ireland."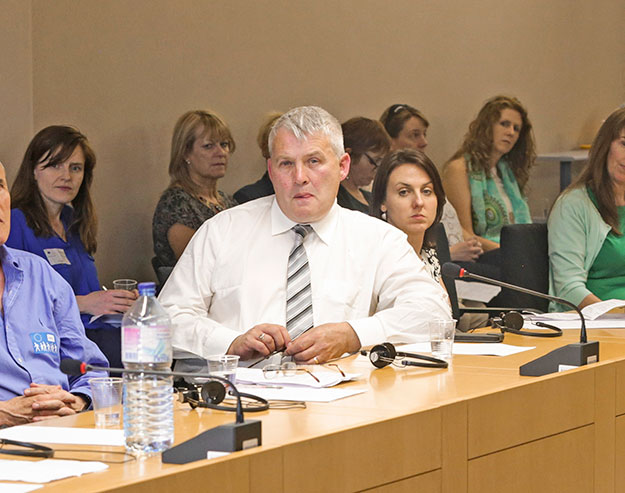 • Ray Cullen
Budget 2016 'disappointing'
LIADH NÍ RIADA MEP, a member of the European Parliament's Budget Committee, has expressed her disappointment on the lack of detail given by the Commission in its adoption of the European draft Budget for 2016.
"Given that there has been so much emphasis on investing in jobs, growth and employment, it seems to me to be very hypocritical of the Commission to commit to growth while at the same time reducing the amount of payment commitments to this sector," she said following a Committee meeting on 27 May.
"Some EU programmes are still suspended while waiting to be paid, and monies allotted to these are being used to pay off unpaid EU bills. In true Commission style, addressing the root of the problem is not a priority.
"If Ireland and Europe are to witness real growth and real recovery, targeted, sustainable and transparent investment needs to take place. Robbing Peter to pay Paul will not cut it."
• Liadh Ní Riada, Martina Anderson, Matt Carthy and Lynn Boylan are MEPs and members of theGUE/NGL Group in the European Parliament