7 March 2015
Limerick Mayors murdered by Black and Tans – Remembering the Past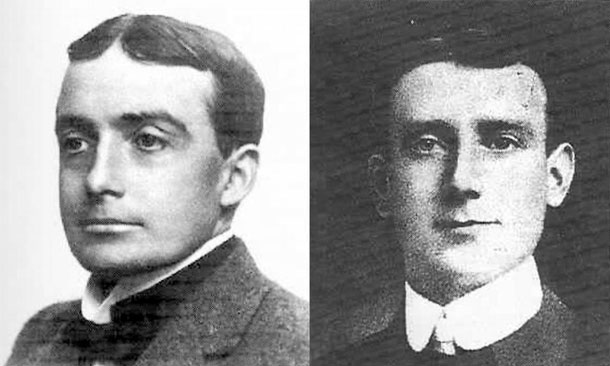 BY MARCH 1921, the British occupation forces, now desperate in their attempts to suppress the republican government, began striking at the civil authority of the Republic through its elected public representatives.
Their efforts to prevent the republican government's growing authority, at both national and local level, were mainly directed at members of local councils, who were being hunted by Dublin Castle and when found, were either tortured or murdered.
Two such victims of the Black and Tan murder campaign were the Mayor of Limerick, George Clancy, and his predecessor, Michael O'Callaghan. The murders were not unexpected as every republican who accepted public office knew that he did so at the risk of his life.
CHAMPION
O'Callaghan, during his year in office in 1920, had been a devoted and vehement champion of the rights of the citizens against the ceaseless aggression of the British. He had received threatening letters – the first on his return from the funeral of the murdered Mayor of Cork, Thomas Mac Curtain.
In February 1921, his home was subjected to a particularly violent and brutal raid by drunken RIC, who told his wife she would soon "know more about murder".
At lam on the morning of 7 March, Black and Tans wearing goggles, with their coat collars turned up and hats pulled over their eyes, forced their way into O'Callaghan's home and shot him dead in front of his wife.
About 30 minutes later, similarly-disguised Black and Tans called to the home of Clancy, O'Callaghan's successor as Mayor of Limerick. Having forced their way into the house they shot him dead. Mrs Clancy, in struggling with the murderers, was shot through the arm.
Clancy, a lifelong republican and member of the Gaelic League, actively encouraged the promotion of the Irish language, both in Dublin (where he worked until 1908) and later in Limerick. He was an influential member of the committee which helped to elect Eamon de Valera at the East Clare by-election of 1917.
He was forced to retire from his teaching post in 1918, due to ill health. and became a superintendent of the Irish National Assurance Company, a position he held until his election as Mayor in January 1921.
These brutal murders happened in Limerick city on 7 March 1921.
In what became know as 'The Limerick Curfew Killings' on the same night Volunteer Joseph O'Donoghue, a native of Ballinacarrigy, Westmeath, who had been in Limerick about two years body was found with eighteen bullet wounds in what was then known as Janesboro Avenue, now O'Donoghue Avenue.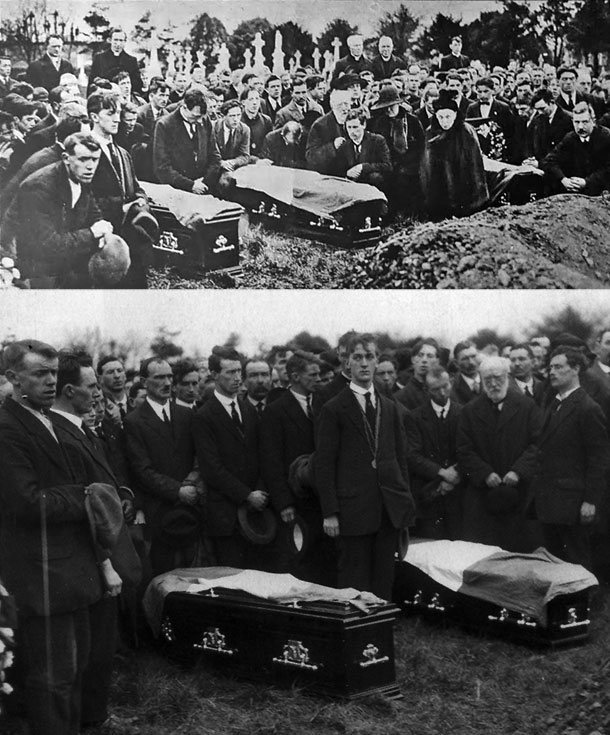 ● The funerals of Michael O'Callaghan and George Clancy