2 March 2015 Edition
Put our money in our hands
Maximum fiscal devolution as a path to a progressive North and a progressive Ireland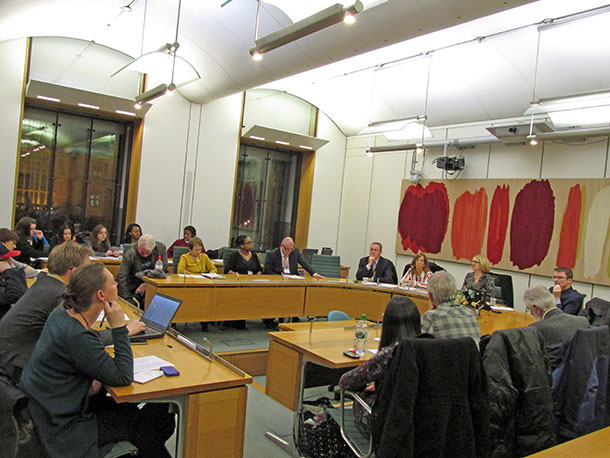 Comprehensive devolution of inter-related powers to the North's Executive and Assembly would ensure that we reap the full return from progressive and forward-thinking economic policies
ECONOMIC, SOCIAL AND FISCAL POLICIES are interdependent, and altering one inevitably has a knock-on effect on the others.
Similarly, powers over taxation, borrowing for investment and public spending cannot be considered as separate issues. It is a government's responsibility to take a holistic approach to policy-making, and the Northern Executive and Assembly must be enabled to do this or it cannot take a significantly different policy direction to that of Britain to build an indigenous fiscal regime or harmonise the island economy.
It is Sinn Féin's position that all the people of Ireland would be better served within an integrated economy for the island of Ireland. We believe that a unified Ireland economy would best serve the economic and social needs of all the people of Ireland.
Sinn Féin also recognises that if we are to build a stronger island economy then the economy in the North must also be fit for purpose. Securing additional fiscal and economic decision-making is central to this, particularly within the context of severe poverty in the North and the absence of access to the financial levers to combat this.
Without comprehensive extra powers, the North's policy-making will remain 'pegged' to that of Westminster. This is why multiple (not isolated) extra powers are needed.
Sinn Féin believes that aim of the devolution of further powers should be to enable the North of Ireland to adopt the progressive policies needed to improve economic prosperity, equality and human well-being. An essential part of this is to further incentivise progressive policy-making.
Take, for example, housing. Housing policy is devolved but the policy decisions associated with housing benefits fall under direction of Westminster and so they are not. Therefore, the Northern Executive could introduce rent controls on private landlords and it could invest heavily in social housing but it would not currently see the financial reward in the form of lower housing benefit costs, in that savings at this level would be made only to the British Exchequer. Here, we are missing a direct financial incentive for progressive housing policies in the North.
Or take the investment in the social and economic infrastructure that the North and indeed the island needs.
Sinn Féin believes that public investment should be directed towards societal goals, for instance creating higher-wage jobs and more innovative and environmentally-responsible industries.
The Northern Assembly has some some limited borrowing powers for capital spending but, even if it were to use these to best effect, we do not receive the full corresponding return in increased income tax, National Insurance and Corporation Tax which is generated by investing in infrastruture. Clearly, we are missing certain incentives for the Northern Executive and Assembly to adopt a progressive industrial policy and invest in better jobs.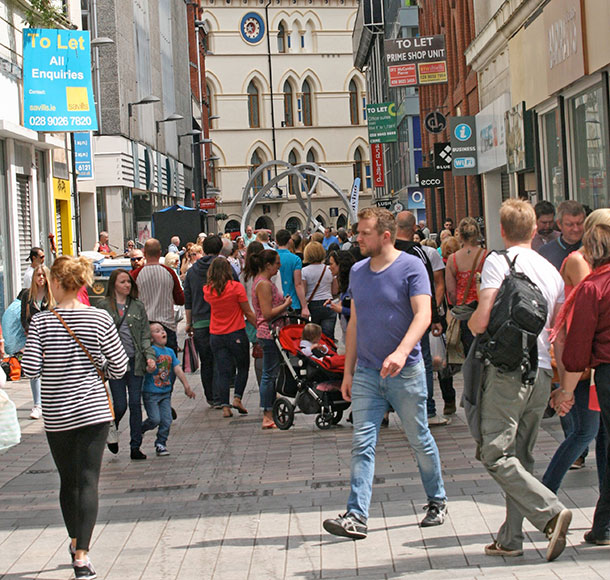 • Fiscal devolution would allow the North to take a significantly different economic approach
Universities offer another illustration. Increased investment in research and development along with tailored support for entrepreneurship could lead to an increase in innovative small – and medium-sized enterprises (important to creating high-skilled jobs, reversing the 'brain-drain' and boosting the economy) but again, the Northern Executive and the people of the North do receive the full return on its investment through increased income tax, National Insurance or Corporation Tax revenue.
This status quo means progressive policies, especially those aimed at job creation, can improve the lives of people in the North but not the capacity of the local administration to deliver public services and provide for all citizens.
Comprehensive devolution of inter-related powers would provide important incentives to and ensure that we reap the full return from progressive and forward-thinking economic policies.
We advocate maximum possible devolution of policy-making power over taxation. As a priority, this should include the main revenue streams of income tax, National Insurance, Corporation Tax and VAT as well as inheritance tax. This would provide the policy space needed to comprehensively rethink the North's tax system – simplifying it, making it fairer, and using taxation in conjunction with other powers to achieve societal goals. This would also facilitate island-wide harmonisation.
Powers to set income tax rates should include the capacity to set thresholds and bands, and flexibly move rates for certain bands.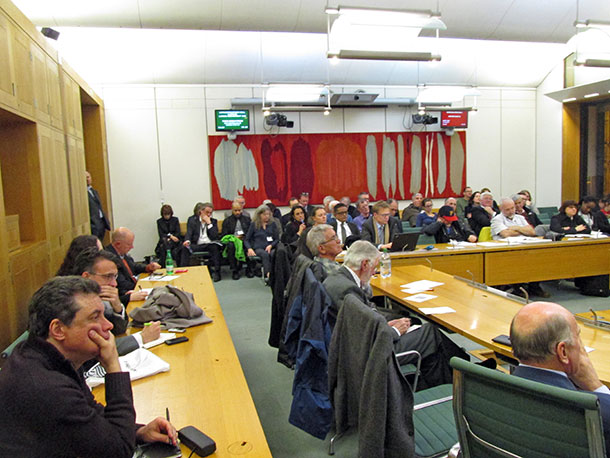 • SYRIZA member Stathis Kouvelakis told of a special bond between Ireland and Greece in their struggles for social and economic emancipation
The administration of Social Security spending is currently devolved but the policy is centralised. Sinn Féin believes that there is an urgent need for the Northern Executive and Assembly to assume responsibility for this area in order to move away from the current British approach to welfare, which we view as both degrading and unnecessarily complex. Excessive amounts of money are spent on administering and monitoring the system rather than on the people who need support.
Sinn Féin believes in a system which provides real Social Security for all as the basis for human well-being, equal opportunity and economic prosperity.
Looking at the bigger picture for poverty reduction, we also propose taking active policy measures to create more jobs and develop a higher-wage economy. With a combination of real Social Security, more jobs and higher wages, many of the complex tax-credit systems which are currently used to alleviate in-work poverty would no longer be necessary.
We therefore advocate comprehensive devolution in this area,including:-
Child and working tax credits
Disability living allowance and attendance allowance
Income support
Incapacity benefit
Jobseeker's allowance
Pensions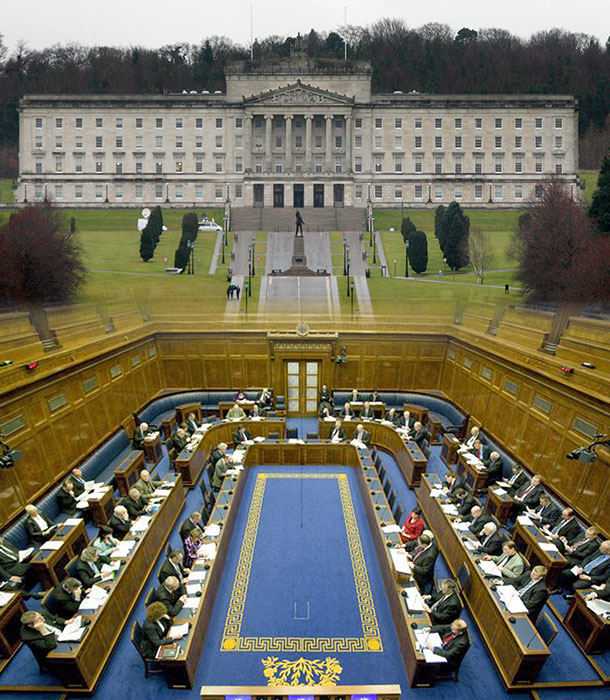 • Assembly and Executive should have powers for when and how to borrow and invest
It is essential that the Northern Executive has full authority to borrow in order to invest for the long-term. Investment as part of an industrial strategy (and emphatically not austerity) is needed to grow the local and island economy out of the downturn and build a high-pay economy.
Cutting spending is not the only, or even the most effective, way of reducing public sector debt. George Osborne has shown that it is possible to simultaneously cut back drastically on spending while increasing British national debt. On the other hand, by increasing spending and investment in the right areas (those able to produce a return in human productivity, business growth and job creation and associated revenue) the fiscal gap in the North can be reduced.
Sinn Féin believes that the Northern Executive and Assembly should be given responsibility for deciding when and how it is prudent to borrow in order to invest, with regard to both current spending and capital projects.
The ability to collect taxes is crucial.
Progressive policies are likely to increase revenue and decrease spending on benefits and Social Security. The strong fiscal position of Nordic countries is evidence of this: a high-pay, high-investment economic model will expand the tax base and reduce the amount of money the state pays to cover the cost of low incomes and unemployment.
The Northern Executive and Assembly must be able to reap the rewards of a progressive policy agenda as an incentive to take this course of action.
The mismanagement of the local economy by Westminster over the past 30 years with its over-reliance on the City of London presents substantial risks to future economic stability of the North.
Sinn Féin therefore advocates devolution of full revenue-raising powers and collection powers.