1 December 2014 Edition
Women taking their place in history
Unmanageable Revolutionaries: Women in Struggle – Past, Present and Future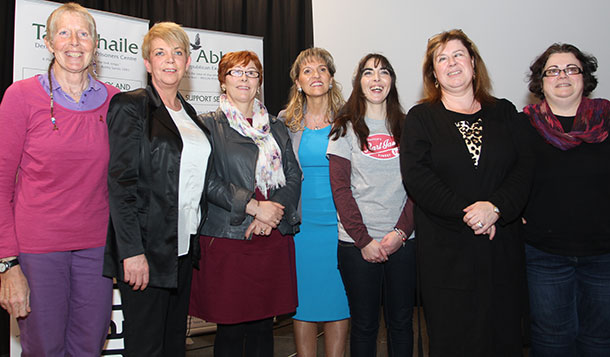 Women played a crucial role in the struggle for liberation yet their contribution remains largely hidden
AS the centenary year of the founding of the revolutionary women's organisation Cumann na mBan draws to a close it is clear that women played a crucial role in the struggle for liberation yet their contribution remains largely hidden.
Many events, nationally and in hundreds of areas locally throughout the country, have shone a spotlight on women whose doors were always open to the Army, who were on the streets when they needed to be defending prisoners' rights or confronting British Army and RUC repression, and others like Mairéad Farrell joined the IRA and gave their lives on active service.
Derry City has its own share of such women and in an event held on Sunday 16 November, in An Cultúrlann Uí Chanáin, the role of these 'Unmanageable Revolutionaries' was highlighted.
The conference was held on what would have been the 62nd birthday of Ethel Lynch, the only woman Volunteer from Derry Brigade Óglaigh na hÉireann to die on active service.
Born on 16 November 1952, Ethel was injured in an explosion on 3 December 1974 and died four days later in Altnagelvin Hospital. The IRA described her as a "brigade officer", evidence of her commitment and competence as a Volunteer. News that she was active in the IRA shocked her family and friends, proving that security was uppermost in her mind.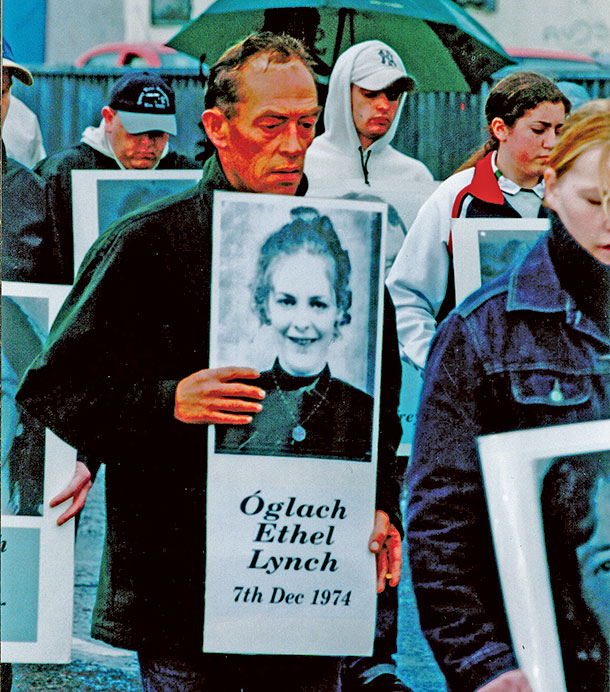 The 'Unmanageable Revolutionaries' event was organised by Derry ex-prisoners' group Tar Abhaile in conjunction with the Cumann na mBan Commemoration Committee and sponsored by Derry City Council's Good Relations Team. It brought together speakers such as historian Dr Mary McAuliffe from University College Dublin, historian and author Liz Gillis, and Martina Anderson MEP.
Mary McAuliffe explored the way in which women, from the revolutionary period, through 1916 until after the Civil War, were written out of history and focused in particular how Nurse Elizabeth O'Farrell, who was at Pearse's side as he negotiated the surrender with the British, was airbrushed out of the iconic photograph taken of Pearse and the British officer he was dealing with.
The Trinity College graduate was president of the Women's History Association of Ireland and still active with the association in encouraging research into the history of women in Ireland and promoting public engagement with women's history in an Irish context.
Historian Liz Gillis, whose recently-published book Women of the Irish Revolution explores the political and family intricacies of the time, highlighted how, in the aftermath of the Treaty, families split, fell out and later became reconciled. 
If the first two speakers unearthed for many people what would be a 'Hidden History' (or 'Herstory', as Chair Daisy Mules dubbed it) then Martina Anderson MEP brought it up to date.
• Addressing the panel, Mary Nelis with Maeve McLaughlin MLA
She recounted growing up in a Bogside ravaged by conflict and how she as a child was politicised by events such as the Battle of the Bogside, internment, Bloody Sunday and the brutality of the British state. Children such as Annette McGavigan and Manus Deery were shot dead by British soldiers yards from where Martina grew up.
Her time in prison in the North and in England were also about struggle and on her release the politics of the day post-cessation saw her elected to Stormont as a member of the Assembly and then Brussels as a poll-topping Member of the European Parliament.
Martina Anderson's story, and that of Irish republican women, is, to quote English author and socialist Sheila Rowbotham in Hidden from History, about the complex relationship of women's oppression and class exploitation.
"Victory," writes Rowbotham, depends on women's "capacity to relate to the working class and the action of working-class women in transforming women's liberation according to their needs."

• A recently painted mural by artists Danny Devenny and Marty Lyons at Derry's Gartan Square celebrates the role of women in struggle
Cumann na mBan – Throughout the Years
TAR ABHAILE, in co-operation with the Cumann na mBan Commemorative Committee, are hosting Cumann na mBan – Throughout the Years, on Sunday 7 December in the Bishop's Field Sports Hall, Creggan, from 1:30pm to 4:30pm.
The event falls on the 40th anniversary of the death of Ethel Lynch, Derry's only woman IRA Volunteer to die on active service.
 Maeve McLaughlin MLA will chair the event, which will include:
Screening of a DVD featuring recollections of Óglaigh Ethel Lynch and John McDaid, who died on the same day in a separate incident
Photographic exhibition of local women in struggle
Historical exhibition featuring material on Cumann na mBan, Óglaigh Ethel Lynch and John McDaid, as well as Óglaigh William Fleming and Danny Doherty, whose 30th anniversary occurs on 6 December
Film footage featuring women in conflict in Ireland compiled from a variety of sources