9 April 2013
Palestinian teachers welcome Teachers' Union of Ireland 'boycott Israel' call
'This boycott is not an attack on academic freedom – it's an attempt to protect it'
PALESTINIAN UNIONS representing lecturers, university employees, teachers and writers have praised the Teachers' Union of Ireland (TUI) for its endorsement of an academic boycott of Israel.
In a letter saluting the TUI, the Palestinians said the clarity of the union's statement was "unprecedented". They also highlighted the importance of such solidarity actions, invoking Irish support for those struggling against South African apartheid many years ago.
At its annual conference last Thursday, the TUI voted unanimously to support the request for an academic boycott that has been made by a broad coalition of Palestinian civil society. The union calls on its members to "cease all cultural and academic collaboration with Israel, including the exchange of scientists, students and academic personalities, as well as all co-operation in research programmes".
The motion refers to Israel as an "apartheid state".
It calls on the Irish Congress of Trade Unions (ICTU) to build on its previous work and to "step up its campaign for boycott, divestment and sanctions (BDS) against the apartheid state of Israel until it lifts its illegal siege of Gaza and its illegal occupation of the West Bank, and agrees to abide by international law and all UN resolutions against it".
The TUI will embark on awareness-raising with its members, many of whom are third-level academics in the Institutes of Technology, about the importance of boycott, divestment and sanctions (BDS) against Israel.
Jim Roche, TUI member and proposer of the motion, welcomed the Palestinian statement:
"This letter demonstrates how crucial international solidarity and action is in supporting the Palestinian people in their struggle for justice. This is part of a broader BDS campaign whose aim is to pressurise the Israeli state to abide by international law. The TUI motion is historic and very welcome and we hope that other academic unions in Ireland and in the EU follow suit."
Jim Roche added:
"Such a ringing endorsement from Palestine should motivate all involved to do their utmost to ensure the TUI decision is just the beginning. As Palestinian education is under constant attack by Israel, people who care about human rights must act in its defence. This boycott is not an attack on academic freedom – it's an attempt to protect it."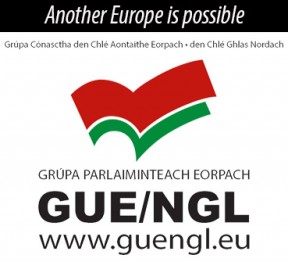 An Phoblacht on Twitter
Premium Online Service For Only €10 Per Year
For less than €1 a month, you get An Phoblacht's Premium Online Service. Sign up today!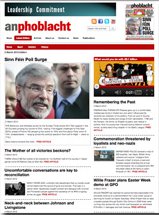 PREMIUM SERVICE:
Full access to all An Phoblacht articles
Interactive online PDF Booklet of each edition
Access to our historic Archives
Discounts for the Online Sinn Féin Shop
An initiative for dialogue 
for reconciliation 
— — — — — — —
Contributions from key figures in the churches, academia and wider civic society as well as senior republican figures