15 March 2013
St Patrick's Day, 1975
IRA Volunteer Tom Smith shot dead in Portlaoise Prison escape attempt
As the front of the cortege entered Glasnevin Cemetery, armed Special Branch men forcibly closed the cemetery gates. Wielding clubs and batons, they set upon the mourners, savagely beating men, women and children
TOM SMITH was a native of Dublin, born and reared in Harold's Cross on the southside of the city. He joined the IRA shortly after 1969 and was attached to the 2nd Battalion of the Dublin Brigade.
In November 1973, along with Volunteers Michael Fox and James Callaghan, he was convicted before the Special Court in Dublin, sentenced to imprisonment, and moved to Portlaoise.
On St Patrick's Day 1975, the prisoners made an escape attempt. They blasted a hole through a door in the recreation room leading to the prison yard on the northern side of the prison. Soldiers opened fire on the escapers as they entered the yard and shot Tom in the head, killing him instantly.
His body was removed to Dublin the following Thursday, escorted by a Guard of Honour from the IRA's Dublin Brigade. That Saturday, his funeral was attended by thousands of republicans. As the funeral procession moved to Glasnevin Cemetery, it was harassed by over 1,000 gardaí in riot gear, backed up by a company of heavily-armed military.
As the front of the cortege entered Glasnevin Cemetery, armed Special Branch men forcibly closed the cemetery gates. Wielding clubs and batons, they set upon the mourners, savagely beating men, women and children. The mourners, stewards and organisers exercised remarkable restraint during the fierce onslaught in consideration of the mourning family and as a mark of respect for the dead Volunteer.
Despite the attack, Tom Smith was buried with full military honours.
VOLUNTEER TOM SMITH COMMEMORATION 2013
17th March Assembling Berkeley Road Church @ 2pm marching to Glasnevin Cemetery. Aengus Ó Snodaigh main speaker.
Special 1916 Centenary Edition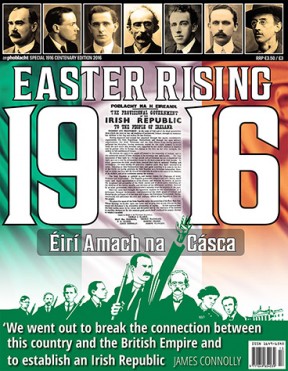 INCLUDING:
• Introduction by Sinn Féin President Gerry Adams 
• 1916 Ceannairí  | Biographies of the leading men and women who took part in the Rising
• Seven Days, Seven Men, Seven Hills | By Éamonn Mac Thomáis, republican activist, writer and historian
• Women in struggle | by Máire Comerford, a lifelong republican who witnessed central events in 1916-23
• Chronology of events 
• Map and description of the main battles and major events
• The Rising outside Dublin
• Stop press! Censorship and the media reaction to Easter 1916
• Roger Casement | 1916 rebel and a national hero on the Faroe Islands
• Internationalists in the Easter Rising | Scandinavian rebels in the GPO and ANZAC troops in Trinity College
An initiative for dialogue 
for reconciliation 
— — — — — — —
Contributions from key figures in the churches, academia and wider civic society as well as senior republican figures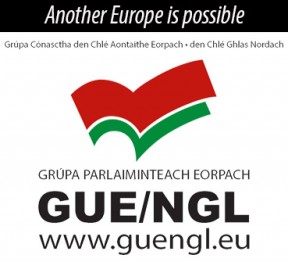 Premium Online Service For Only €10 Per Year
For less than €1 a month, you get An Phoblacht's Premium Online Service. Sign up today!
PREMIUM SERVICE:
Full access to all An Phoblacht articles
Interactive online PDF Booklet of each edition
Access to our historic Archives
Discounts for the Online Sinn Féin Shop
An Phoblacht on Twitter