26 February 2013
Union flag Friday night Omagh rally called off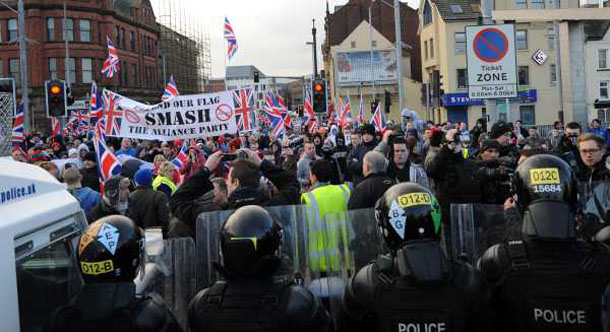 Claims of a counter-protest are 'absolute rubbish'
UNION FLAG protesters have cancelled a controversial protest planned for Omagh on Friday (1 March) following a series of meetings between Sinn Féin, the PSNI and the Parades Commission.
Up to 20 loyalist bands were due to march through the town centre this Friday with organisers saying a crowd of more than 400 taking part.
Protesters are demanding that the reduction of the flying of the Union flag over Belfast City Hall from 365 to 17 days a year be reversed even though this reflects practice at the Assembly in Stormont.
A delegation of Sinn Féin representatives headed by Pat Doherty MP met senior PSNI commanders over the weekend to raise serious concern about the protests which have disrupted the town since before Christmas. They also met with the Parades Commission.
Sinn Féin said the protest would effectively turn the town centre into a "no-go zone" during the hours of 7pm to 10pm and seriously damage the economy. Following the meeting, the Parades Commission took the decision to label the parade as "sensitive".
In response, organisers of the march said they were sure this meant there would be restrictions placed on the march: "If they [Sinn Féin] didn't get it restricted they would have organised a counter-protest, and it was going to impact all our band parades in Omagh, we couldn't have taken this risk."
Sinn Féin described claims of a counter-protest as "absolute rubbish". Councillor Marty McColgan, who was part of the delegation, said:
"I'm glad that common sense has prevailed in this case. The weekly occurrence of flag protests has instilled a sense of fear among the wider community. There have been well-documented cases of people being threatened and abused after getting caught up in these protests. I just hope that the protests will be called off on a more permanent basis so that people can get on with living their lives in peace."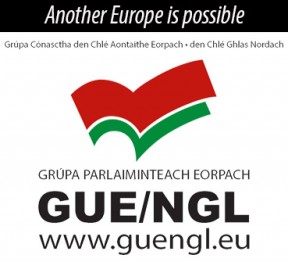 An Phoblacht on Twitter
Premium Online Service For Only €10 Per Year
For less than €1 a month, you get An Phoblacht's Premium Online Service. Sign up today!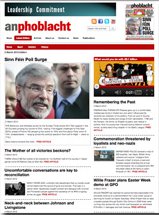 PREMIUM SERVICE:
Full access to all An Phoblacht articles
Interactive online PDF Booklet of each edition
Access to our historic Archives
Discounts for the Online Sinn Féin Shop
An initiative for dialogue 
for reconciliation 
— — — — — — —
Contributions from key figures in the churches, academia and wider civic society as well as senior republican figures