25 February 2013
James McClean's Wolfe Tones hit a miss with DUP's Gregory Campbell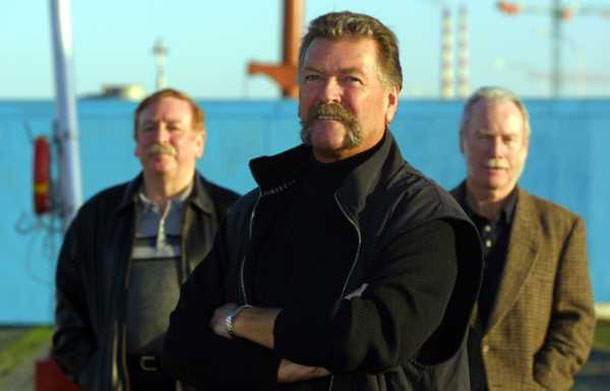 'The songs are a reflection of history, not the cause of it'
IRISH REBEL BAND The Wolfe Tones have hit back at DUP Gregory Campbell MP after he criticised Ireland international and Sunderland football star James McClean over his favourite rebel ballad, The Broad Black Brimmer.
Posting on Twitter, McClean announced he was on a flight for Sunderland's weekend Premier League match with West Brom and was listening to the Wolfe Tones on his MP3 player. He asked fans what their favourite Wolfe Tones song was. His is The Broad Black Brimmer.
This wasn't music to Gregory's ears. The DUP's man on the right wing tried to tell Sunderland manager Martin O'Neill how to run his team:
"It is obviously up to his manager to decide what course of action to take now," Gregory said but went on to give O'Neill the benefit of his extensive experience of people management:
"Three simple words should suffice: 'Stick to football.' If he doesn't heed this then a final three words should be given: 'Pack your bags.'"
McClean replied that Campbell is a "sad, bitter" man and added: "Someone give Greg a tissue and a big hug from me."
Writing back on Twitter, The Wolfe Tones invited Gregory to join them at a gig "for a lesson in history", explaining:
"The songs are a reflection of history, not the cause of it. To find the cause, some politicians need to look closer to home."