24 February 2013
UUP councillor in Union flags unrest complains about St Patrick's festival costs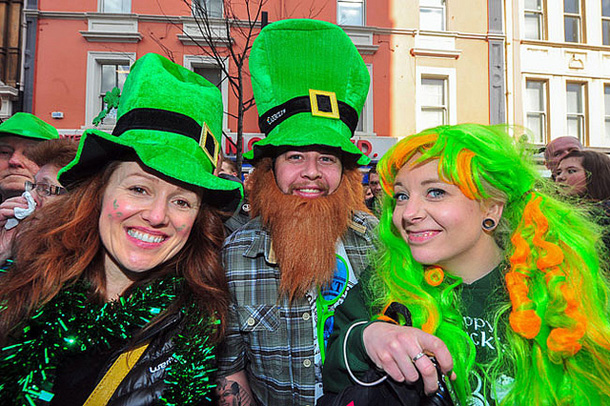 Independent Retail Trade Association says flag protests over the holiday period cost retailers almost £15million
AN ULSTER Unionist Party councillor who took part in loyalist flag protests that crippled many small businesses in Belfast over the Christmas period has complained that a four-day St Patrick's festival will cost the city up to £180,000.
South Belfast UUP Councillor Bob Stoker said the cost of the festival to the council is "excessive" in the current economic climate.
But that didn't stop Councillor Stoker taking part in Union flag protests that resulted in huge losses for city centre businesses and cost at least 300 jobs.
In December, Stoker even went as far as to defy his own party leader by joining 150 other protesters outside the Newtownards Road office of the Alliance Party just 24 hours after loyalists had attempted to murder a female PSNI officer at the same spot.
According to the Independent Retail Trade Association (NITRA), the flag protests over the holiday period cost retailers almost £15million in lost revenue as protesters blocked roads and forced shops, restaurants and businesses to close early.
This year's St Patrick's Day festival in Belfast will include a parade, concerts, film showings, photographic and history exhibitions, family events, walking tours, craft workshops and much more with the overwhelming majority of events being free of charge.
Belfast Mayor Gavin Robinson (DUP), whose party in previous years had attempted to block funding for the event, said Belfast is "going to be buzzing" and encouraged people from all backgrounds to enjoy the events in the city.