22 February 2013
West Belfast Sinn Féin AGM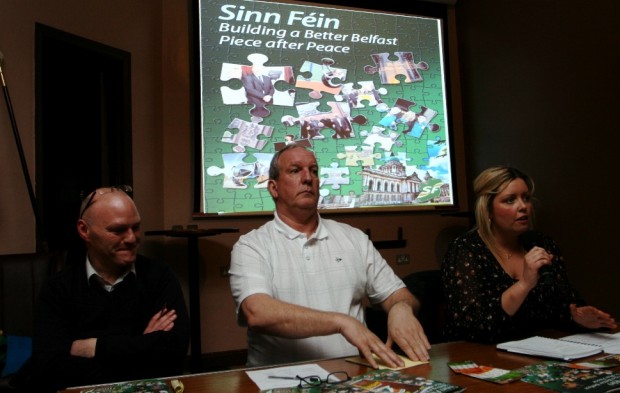 The AGM of West Belfast Sinn Féin was held on Thursday 21 February
Sinn Féin Councillor Deirdre Hargey (South Belfast) chaired. Paul Maskey MP outlined the work the party has been involved in over the past year and the success of numerous projects that have secured investment and employment in the constituency.
Belfast Sinn Féin Chair Bobby Storey addressed the meeting.
Bobby's wide-ranging briefing dealt with political developments across the North, including the loyalist violence and intimidation over the flags issue.
Storey also raised the importance of the Mid-Ulster by-election, saying it is important that activists from Belfast make time to go into the constituency.