1 February 2013
MEP acts to stop EU cutting Ireland's seats in European Parliament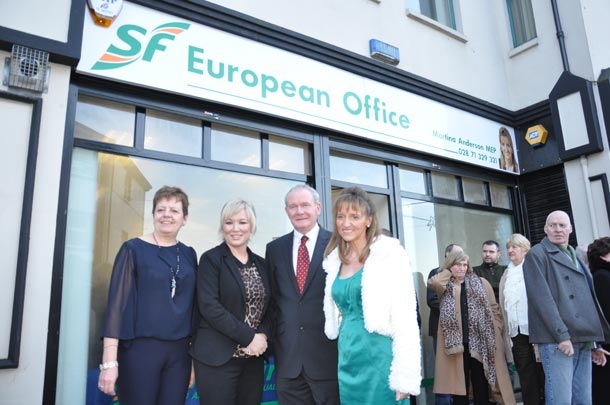 Any cut would not affect Martina Anderson's seat but it would "further marginalise" Ireland's voice and influence in EU affairs
THE Irish Government and Irish MEPs are being asked to back legislation by Sinn Féin MEP Martina Anderson to stop the EU cutting the number of Irish MEPs for the South from 12 to 11.
Any cut would not affect Martina Anderson's own seat but it would "further marginalise" Ireland's voice and influence in EU affairs, Martina says in a statement critical of the Irish Government's Irish Government's lack of fight to save a seat for Ireland.
"The Irish Government needs to act and act now," the Sinn Féin MEP says.
The European Parliament wants to leave most of the bigger countries with their full complement of MEPs while medium to small sized states (including the South of Ireland) would lose seats.
Martina, a member of the European United Left/Nordic Green Left (GUE/NGL) group in the European Parliament, says:
"The 15 MEPs across the island of Ireland, despite our political disagreements on many issues, manage to promote Irish interests in our respective committees and political groups. Any further reduction in our numbers would weaken whatever influence we have.
"I have taken the lead in the European Parliament to reject the proposal to reduce Irish representation. I am tabling an amendment to the proposed formula for redistribution of seats being brought forward by the EU Parliament.
"The Irish Government has been silent on the issue and seems almost unconcerned at the prospect of losing a seat. With the Irish presidency of the EU, the Irish Government should be taking the lead in defending its present representation of 12 seats and to bring about a more rational division of seats in the European Parliament to ensure that smaller countries are not further marginalised."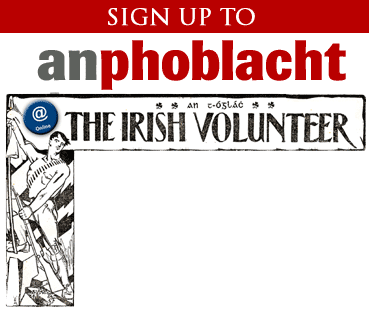 Fascinating insights into
Irish revolutionary history now online
Every week over the next two years, An Phoblacht is making all the editions of The Irish Volunteer – the newspaper of the Irish Volunteer movement – available online exactly 100 years after they were first published
The Irish Volunteer — tOglách na hÉireann was first published on 7 February 1914 and every week until 22 April 1916, just days before the Easter Rising.
Acting as the official newspaper of the Irish Volunteers it outlined the political views of the leadership and reported on the and important events, such as the Howth Gun Running of 1914.
Included in its pages alongside political opinions and news reports are various advertisements for such items as revolvers, bandoliers and military uniforms from stockists across Ireland.
You can now read these fascinating insights into Irish revolutionary history with an online subscription to An Phoblacht for just €10 per year. This includes a digital copy of each new edition of the paper and Iris magazine, access to our digitised historic archives as well as copies of The Irish Volunteer.
Premium Online Service For Only €10 Per Year
For less than €1 a month, you get An Phoblacht's Premium Online Service. Sign up today!
PREMIUM SERVICE:
Full access to all An Phoblacht articles
Interactive online PDF Booklet of each edition
Access to our historic Archives
Discounts for the Online Sinn Féin Shop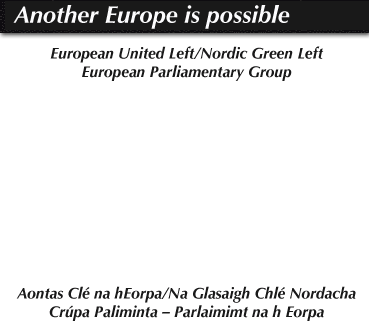 An Phoblacht on Twitter