1 February 2013
MEP acts to stop EU cutting Ireland's seats in European Parliament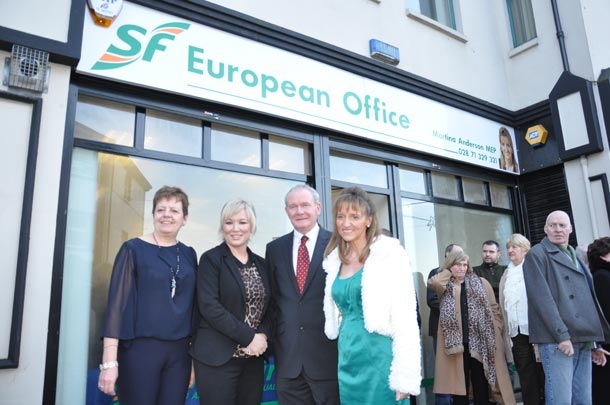 Any cut would not affect Martina Anderson's seat but it would "further marginalise" Ireland's voice and influence in EU affairs
THE Irish Government and Irish MEPs are being asked to back legislation by Sinn Féin MEP Martina Anderson to stop the EU cutting the number of Irish MEPs for the South from 12 to 11.
Any cut would not affect Martina Anderson's own seat but it would "further marginalise" Ireland's voice and influence in EU affairs, Martina says in a statement critical of the Irish Government's Irish Government's lack of fight to save a seat for Ireland.
"The Irish Government needs to act and act now," the Sinn Féin MEP says.
The European Parliament wants to leave most of the bigger countries with their full complement of MEPs while medium to small sized states (including the South of Ireland) would lose seats.
Martina, a member of the European United Left/Nordic Green Left (GUE/NGL) group in the European Parliament, says:
"The 15 MEPs across the island of Ireland, despite our political disagreements on many issues, manage to promote Irish interests in our respective committees and political groups. Any further reduction in our numbers would weaken whatever influence we have.
"I have taken the lead in the European Parliament to reject the proposal to reduce Irish representation. I am tabling an amendment to the proposed formula for redistribution of seats being brought forward by the EU Parliament.
"The Irish Government has been silent on the issue and seems almost unconcerned at the prospect of losing a seat. With the Irish presidency of the EU, the Irish Government should be taking the lead in defending its present representation of 12 seats and to bring about a more rational division of seats in the European Parliament to ensure that smaller countries are not further marginalised."