31 January 2013
DUP candidate pleads guilty to racist bomb attack

The pipe-bomb was in a series of race hate attacks against Polish and other immigrants in the town
A DUP election candidate has pleaded guilty to a pipe-bomb attack targeting the home of a Polish family in Antrim. The attack was claimed by the loyalist Real Ulster Freedom Fighters (RUFF).
John Smyth Junior, who contested the 2010 local elections for the Democratic Unionist Party (DUP), admitted to a charge of making explosives with intent to endanger life.
Smyth was suspended from both the DUP and the Orange Order following his arrest in October 2011. Smyth is the son of long-serving DUP Councillor John Smyth, who served time in prison for Ulster Volunteer Force (UVF) activities in the 1970s.
The DUP told the daily Irish News newspaper:
"John Jnr was suspended from the party following his arrest and has since ceased to be a member of the party."
The pipe-bomb attack took place in the Steeple estate in Antrim in a series of race hate attacks against Polish and other immigrants in the town. The PSNI recorded 28 such attacks in Antrim that year.
Smyth is due to be sentenced on 8 March.
Special 1916 Centenary Edition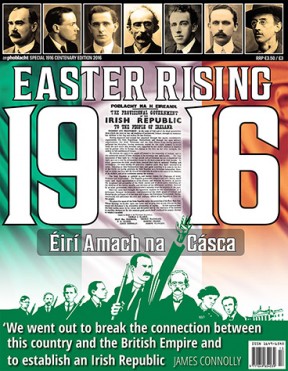 INCLUDING:
• Introduction by Sinn Féin President Gerry Adams 
• 1916 Ceannairí  | Biographies of the leading men and women who took part in the Rising
• Seven Days, Seven Men, Seven Hills | By Éamonn Mac Thomáis, republican activist, writer and historian
• Women in struggle | by Máire Comerford, a lifelong republican who witnessed central events in 1916-23
• Chronology of events 
• Map and description of the main battles and major events
• The Rising outside Dublin
• Stop press! Censorship and the media reaction to Easter 1916
• Roger Casement | 1916 rebel and a national hero on the Faroe Islands
• Internationalists in the Easter Rising | Scandinavian rebels in the GPO and ANZAC troops in Trinity College
An initiative for dialogue 
for reconciliation 
— — — — — — —
Contributions from key figures in the churches, academia and wider civic society as well as senior republican figures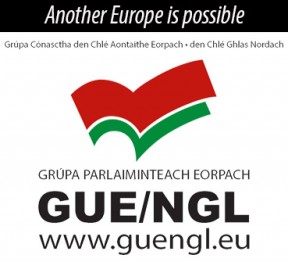 Premium Online Service For Only €10 Per Year
For less than €1 a month, you get An Phoblacht's Premium Online Service. Sign up today!
PREMIUM SERVICE:
Full access to all An Phoblacht articles
Interactive online PDF Booklet of each edition
Access to our historic Archives
Discounts for the Online Sinn Féin Shop
An Phoblacht on Twitter