29 January 2013
Sinn Féin leader's Dáil statement on killing of Det Garda Adrian Donohoe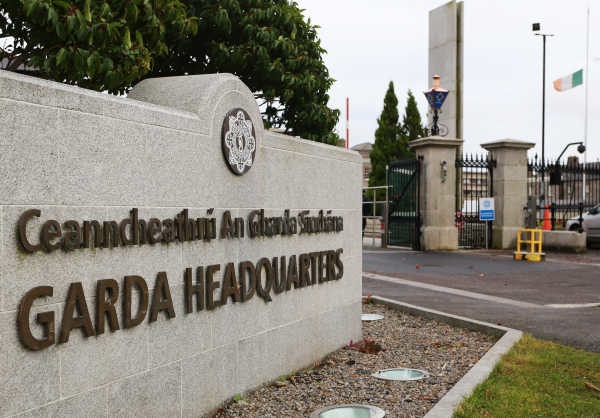 In his address to the Dáil on Tuesday evening during leaders' statements, Gerry Adams also referred to the 1996 killing of Detective Garda Jerry McCabe
SPEAKING in the Dáil on Tuesday evening during statements on the murder of Detective Garda Adrian Donohoe, Sinn Féin President Gerry Adams, a TD for Louth, said this killing had shocked the community in County Louth and County Armagh.
Detective Garda Donohoe (41) was shot dead during the armed robbery of the Lordship Credit Union in Bellurgan, Jenkinstown, in County Louth on Friday night.
Garda Donohoe and a colleague were escorting a cash delivery to the credit union. After he was shot dead, his colleague was held at gunpoint before the gang escaped with €4,000 in cash.
The gang responsible is suspected of being made up of criminals from Louth and Armagh.
In his address to the Dáil on Tuesday evening during leaders' statements on the killing, Gerry Adams also referred to the 1996 killing of Detective Garda Jerry McCabe by members of the IRA.
He said:
"Ba mhaith liom mo comhbhrón ó chroí a thabhairt do cairde, teaghlaigh, agus do comhghleacaithe Bleachtaire Adrian Donohoe.
"I want to extend my deepest sympathies to the family, friends and colleagues of Detective Garda Adrian Donohoe
"On my own behalf, and on behalf of Sinn Féin, I want to express especially our solidarity and sincerest condolences to Adrian's wife Caroline and his children Amy and Niall.
"This killing has shocked the entire community, especially in the very closely knit Cooley area in County Louth and in south Armagh.
"I didn't know Adrian Donohoe personally but I know many people who did. He was a valued and widely-respected member of our local community and there is a deep sense of shock and loss.
"The death of Garda Donohoe has also provoked memories of the killing of Garda Jerry McCabe and the wounding of Garda Ben O'Sullivan in June 1996.
"I want to apologise to Mrs McCabe and the McCabe family, and to Garda Ben O'Sullivan and to the families of other members of the state forces who were killed by republicans in the course of the conflict
"I am very sorry for the pain and loss inflicted on those families. No words of mine can remove that hurt. Dreadful events cannot be undone.
"But I want to restate that the resolve of Sinn Féin and of the majority of Irish people is to ensure that there is never, ever a recurrence of conflict.
"Members of An Garda Siochána do a dangerous job. They take risks for all of us. Adrian Donohoe showed great courage when he confronted armed criminals at Lordship. He died in defence of other citizens.
"I want to appeal to anybody with any information about this crime to co-operate with the Garda or the PSNI.
"I hope that those responsible are speedily brought to justice.
"My thoughts and prayers are with Adrian Donohoe's family and colleagues at this very difficult time."