30 January 2013
Love Ulster? Love An Phoblacht? It's in shops now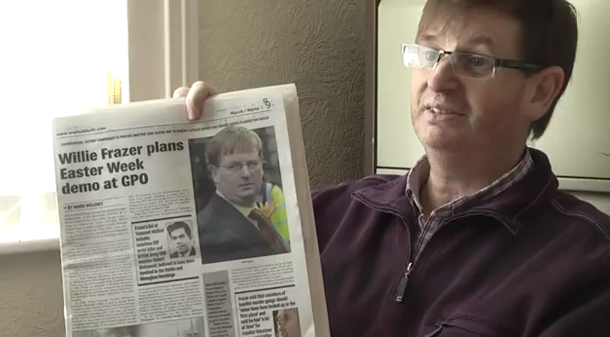 An Phoblacht – Willie Frazer swears by it
ARE YOU GETTING your An Phoblacht locally? Willie Frazer is.
The controversial headline-seeker loves Ulster but he also loves picking up his copy of An Phoblacht in the shops – now you can too, in Ulster, Munster, Connacht and Leinster.
An Phoblacht recently signed a deal with one of two distribution companies in Ireland so you can get your republican read in shops all over the 32 Counties.
Now we're asking our readers to see if your local newsagent or supermarket is stocking An Phoblacht and, if not, ask them nicely would they order it for you.
Let us know how you get on.
Sales: Phone Dublin 01 87 33 611 or email [email protected]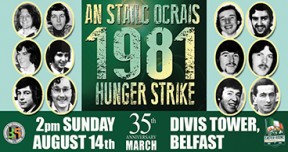 35th ANNIVERSARY MARCH
An Stailc Ocrais 1981 Hunger Strike
2pm Sunday 14th August
Assemble: Divis Tower, Belfast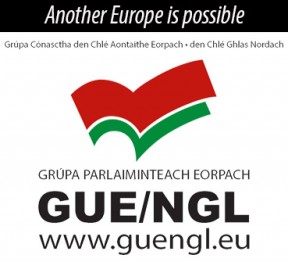 An initiative for dialogue 
for reconciliation 
— — — — — — —
Contributions from key figures in the churches, academia and wider civic society as well as senior republican figures
Premium Online Service For Only €10 Per Year
For less than €1 a month, you get An Phoblacht's Premium Online Service. Sign up today!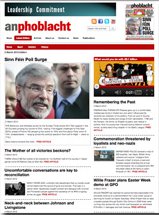 PREMIUM SERVICE:
Full access to all An Phoblacht articles
Interactive online PDF Booklet of each edition
Access to our historic Archives
Discounts for the Online Sinn Féin Shop
Special 1916 Centenary Edition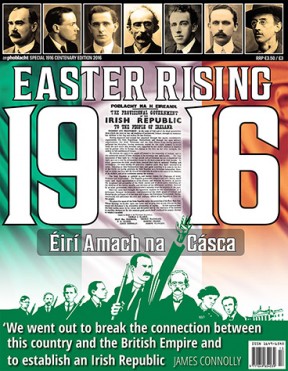 INCLUDING:
• Introduction by Sinn Féin President Gerry Adams 
• 1916 Ceannairí  | Biographies of the leading men and women who took part in the Rising
• Seven Days, Seven Men, Seven Hills | By Éamonn Mac Thomáis, republican activist, writer and historian
• Women in struggle | by Máire Comerford, a lifelong republican who witnessed central events in 1916-23
• Chronology of events 
• Map and description of the main battles and major events
• The Rising outside Dublin
• Stop press! Censorship and the media reaction to Easter 1916
• Roger Casement | 1916 rebel and a national hero on the Faroe Islands
• Internationalists in the Easter Rising | Scandinavian rebels in the GPO and ANZAC troops in Trinity College
An Phoblacht on Twitter