28 January 2013
40-shilling fine for 'selling' Easter Lilies
The law making it illegal to sell badges or make collections in Ireland without a permit was originally brought in in 1916 – before the creation of the Northern state
OMAGH MAGISTRATES' COURT burst into laughter on Monday when a Sinn Féin MLA was told he faces a fine of "40 shillings" for selling Easter Lilies without a permit.
West Tyrone MLA Declan McAleer and Sinn Féin activist Kevin Barry McColgan were said to have been observed by PSNI officers selling Easter Lilies outside Healy Park GAA grounds in Omagh ahead of a National League game between Tyrone and Monaghan last Easter. Both men have denied the charges.
The defendants' barrister wanted the charges thrown out because the law making it illegal to sell badges or make collections in Ireland without a permit was originally brought in in 1916 – when all of Ireland was under British rule and before the creation of the Northern state.
The courtroom burst into laughter when District Judge Bernie Kelly noted that, according to the legislation, the men should be fined "40 shillings". The old currency was disposed of 42 years ago. At the time, 20 shillings equated to £1, and if the men are found guilty they will face a fine of £2 each (€2.34 each).
The judge asked the lawyers for the defence and prosecution to go and further research the law archives both locally and in Dublin regarding the lifting of a ban on a street collection without a permit. They will return to the Magistrates' Court on 12 February.
The Easter Lily pin is worn by republicans to commemorate all those who gave their lives for Irish freedom. It was first created by Cumann na mBan in 1926 to raise funds for the Irish Republican Prisoners' Dependants Fund.
An initiative for dialogue 
for reconciliation 
— — — — — — —
Contributions from key figures in the churches, academia and wider civic society as well as senior republican figures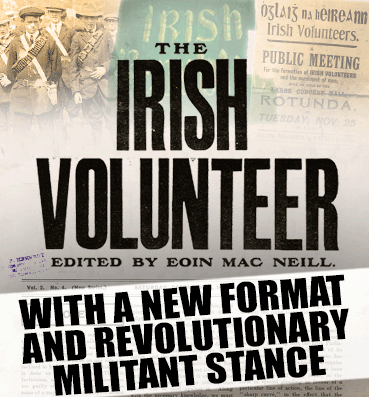 Ireland's revolutionary history now online
An Phoblacht is making all the editions of The Irish Volunteer – the newspaper of the Irish Volunteer movement – available online exactly 100 years after they were first published
This historic paper was first published in February 1914 and up till just days before the Easter Rising.
The official newspaper of the Irish Volunteers outlining the political views of the leadership with reports on all the important events. Also political opinions and news reports, plus fascinating advertisements for such items as revolvers, bandoliers and military uniforms from stockists across Ireland.
Read these fascinating insights into Irish revolutionary history with an online subscription to An Phoblacht for just €10 per year.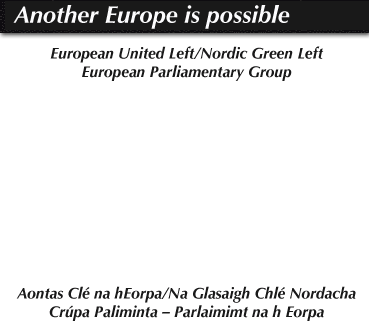 Premium Online Service For Only €10 Per Year
For less than €1 a month, you get An Phoblacht's Premium Online Service. Sign up today!
PREMIUM SERVICE:
Full access to all An Phoblacht articles
Interactive online PDF Booklet of each edition
Access to our historic Archives
Discounts for the Online Sinn Féin Shop
An Phoblacht on Twitter