26 January 2013
Willie Frazer's horse nonsense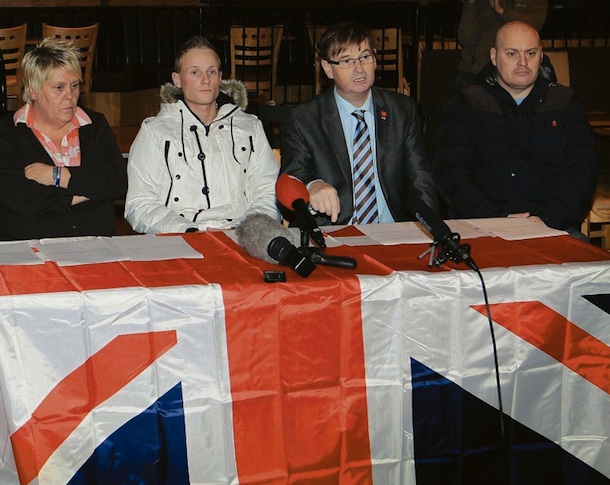 'The IRA were involved with putting horsemeat into beef products?'
WILLIE FRAZER, the 'expert' often trotted out on TV and radio to give us an insight into what's in unionists' heads, has run away with himself with another wild claim about Irish republican horseplay – the IRA is responsible for putting horsemeat in burgers!
James Bennett at University Times asks Willie ('They Took Our Flegs!') a number of questions which elicit some dodgy answers from the Armagh myth peddler, including the following:
James Bennett: The IRA were involved with putting horsemeat into beef products?
Willie: Yes.
James Bennett: Why would they do that?
Willie: To make money. It's the same with cows that have to be sold within a certain number of months after they're born. Basically, old fat cows that are 30 months old have been put into the food chain because the republicans have the means of getting it in. And a blind eye has been turned to it. This is the kind of thing that's going on that we're sick of . . . There is a blind eye being turned to so much fraud so that they don't upset the peace process. That is what is creating the problems here.
I wonder what they've been feeding Willie lately.