24 January 2013
Video: Short Strand residents meet Oireachtas Good Friday committee
Gerry Adams TD repeated his call for 'an all-party, cross-community response to the flag protests and the violence that has accompanied them'.
A DELEGATION of residents of the Short Strand area of east Belfast, which has been the target of loyalist attacks for the last seven weeks during protests about the Union flag, were at Leinster House in Dublin on Thursday to address the Joint Oireachtas Committee on the Implementation of the Good Friday Agreement.
They were welcomed by Sinn Féin leader Gerry Adams TD.
Sinn Féin councillor for the area Niall Ó Donnghaile said the meeting provided community representatives with an opportunity to address the committee and to meet other Oireachtas members to tell them about the reality of life for the residents of the Short Strand "living under siege".
Gerry Adams TD repeated his call for "an all-party, cross-community response to the flag protests and the violence that has accompanied them".
He added:
 "After the Massereene attack in 2009, in which two British soldiers were killed, and also when two members of the PSNI were killed, Martin McGuinness stood shoulder to shoulder with First Minister Peter Robinson and brought together all political, church and civic leaders to seek a way forward.
"This was to ensure that the tiny minority of voices who want to undermine progress already made, do not succeed.
 "That approach is needed again," he said.
Also in the delegation were Bernie McConnell (Short Strand Community Forum), Hugh McComb (Committee for Restorative Justice Ireland and interface resident) and Mairead O'Donnell (Short Strand Partnership Board).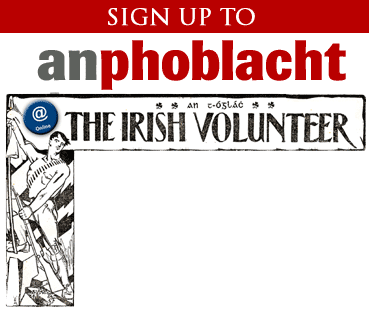 Fascinating insights into
Irish revolutionary history now online
Every week over the next two years, An Phoblacht is making all the editions of The Irish Volunteer – the newspaper of the Irish Volunteer movement – available online exactly 100 years after they were first published
The Irish Volunteer — tOglách na hÉireann was first published on 7 February 1914 and every week until 22 April 1916, just days before the Easter Rising.
Acting as the official newspaper of the Irish Volunteers it outlined the political views of the leadership and reported on the and important events, such as the Howth Gun Running of 1914.
Included in its pages alongside political opinions and news reports are various advertisements for such items as revolvers, bandoliers and military uniforms from stockists across Ireland.
You can now read these fascinating insights into Irish revolutionary history with an online subscription to An Phoblacht for just €10 per year. This includes a digital copy of each new edition of the paper and Iris magazine, access to our digitised historic archives as well as copies of The Irish Volunteer.
Premium Online Service For Only €10 Per Year
For less than €1 a month, you get An Phoblacht's Premium Online Service. Sign up today!
PREMIUM SERVICE:
Full access to all An Phoblacht articles
Interactive online PDF Booklet of each edition
Access to our historic Archives
Discounts for the Online Sinn Féin Shop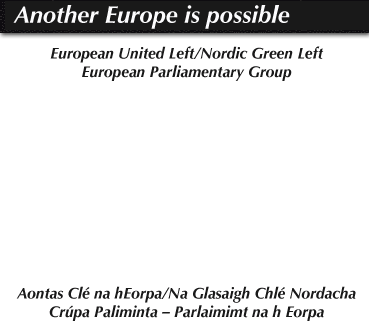 An Phoblacht on Twitter