10 January 2013
UDA victim's daughter to sue British defence ministry after new information on collusion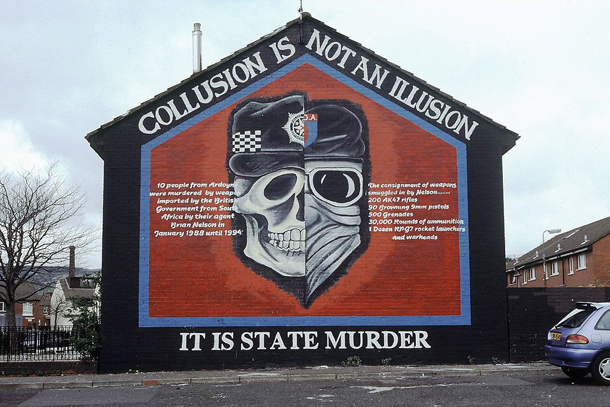 'We now know that Brian Nelson had a very direct role in targeting Mr McDaid: he provided intelligence information, he carried out a visit of the area, we know now that he met with his handlers the day after the murder and provided information in relation to his direct role.'
THE DAUGHTER of a bricklayer gunned down in his home by an Ulster Defence Association death squad in 1988 is to sue the British Ministry of Defence (MOD) following newly-released information which shows British state collusion in the killing.
29-year-old father-of-two Terence McDaid was watching TV in the living room of his Newington Street home on 10 May 1988 when two UDA gunmen burst in and opened fire. McDaid was shot seven times in the head and chest and died a short time later. His mother was shot  in the leg. His wife, Maura, was lucky to escape uninjured as she tried to fight off one of the gunmen who attempted to shoot her in the head but missed. Terence's two daughters, then eight and six, were also in the house at the time.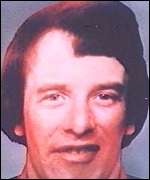 It was revealed in his 1992 trial that British Army Intelligence undercover agent Brian Nelson (right) had supplied the UDA with Terence's address but new information in the recently-published report into the murder of lawyer Pat Finucane has revealed more details of the role he played in the killing. The target of the squad had been Terence's brother, Declan.
The family's lawyer, Pádraig Ó Muirigh, explained:
"This report provides fresh evidence and detail in relation to the very direct role the state agent Brian Nelson played in the targeting of Declan McDaid and the murder of Terence McDaid.
"We now know that he had a very direct role in targeting Mr McDaid: he provided intelligence information, he carried out a visit of the area, we know now that he met with his handlers the day after the murder and provided information in relation to his direct role."
Ó Murigh said the RUC were aware that Terence's brother, Declan, was being targeted but took no action.
In 1989, a corporal of the British Army's Royal Scots Regiment and a female UDR soldier admitted passing on the security documents used to target McDaid to loyalists. Both were given 18-month suspended sentences. The British authorities previously paid compensation privately to McDaid's wife, Maura, and his eldest daughter, Tracey, while at the same time publicly claiming they knew nothing about the killing. His younger daughter, Patricia, was not compensated as she was judged to have been too young to have suffered any lasting psychological damage. The killing of Terence McDaid also featured prominently in the 1992 trial of British Army agent Brian Nelson.
Now, with the release of previously-classified documents, Patricia says she will be taking legal action against the Ministry of Defence. Speaking to reporters she said: "We want justice and for people to admit that, yes, there was collusion in my daddy's case. They came into the house that night, murdered my daddy and walked away and left devastation behind them. They are walking the streets. They are probably not even affected by it. Closure would mean knowing the truth and being able to move on with life."