7 January 2013
Dublin fundraiser for Basque political prisoners on day of Bilbao national rally next Saturday
The Twitter hashtag for the event in Bilbao on Saturday to support Basque prisoners and their families is #U12Bilbora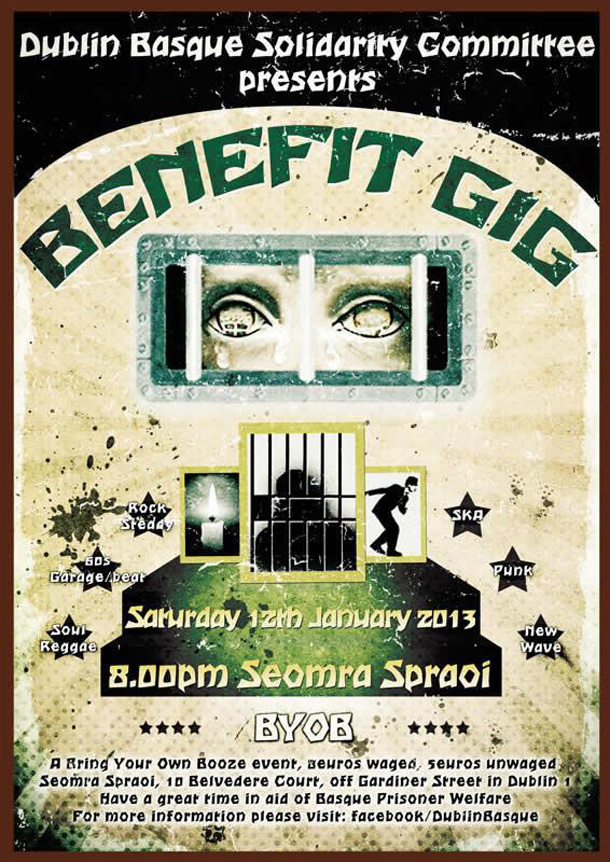 A FUNDRAISER for Basque political prisoners is to be held on Saturday 12 January in Seomra Spraoi, Dublin.
The event – which is happening on the same day as a massive demonstration in support of Basque POWs in Bilbao and calling for repatriation to the Basque Country – is being organised by the Dublin Basque Soldiarity Committee.
Entry to the event is €8 (€5 unwaged) and doors open at 8pm with funds raised going towards the families of Basque political prisoners.
The night will begin with folk and traditional music followed by DJs spinning a mixture of ska, punk, garage, reggae and much more. Clips from the huge rally in Bilbao will also be shown.
More information is available from the Basque Committee Facebook page.