20 December 2012
Right royal rumpus over 'RTÉ Guide' and Christmas Day Queen

LIKE QUEEN VICTORIA, Queen Elizabeth may not be amused but the RTÉ Guide made us republicans at An Phoblacht smile by describing her regular Christmas Day TV message in the BBC1 listing as: "The British monarch lectures her subjects."
In the UTV listing alongside the Beeb's for the same time, same day, the tone is a less harsh: "The British Queen delivers her message."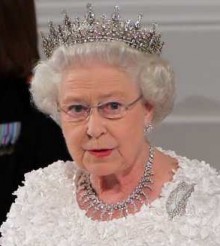 RTÉ blamed the editors. The managing director of Presse Media 81, an Irish-owned firm based in France and which provides the listings for the RTÉ Guide, said it was an unfortunate error and interpretation of the word 'deliver'.
"It was very straightforward and an innocuous but unfortunate use of the word 'lectures'," said Julian Kindness. (He diplomatically eschewed the defence that 'lecture' might be appropriate for a ritual TV address by an unelected head of state.)
"There was no political slight, no malice intended, no smart-arsed sub-context or attempt to sneak in a Christmas howler," he told the Irish Independent.
Maybe not but thank you kindly, Julian.
Ho, ho, ho.
Special 1916 Centenary Edition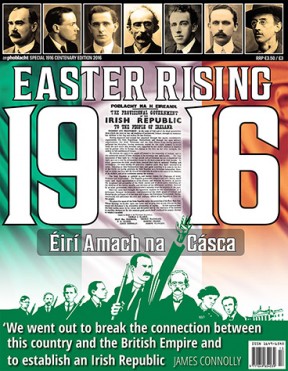 INCLUDING:
• Introduction by Sinn Féin President Gerry Adams 
• 1916 Ceannairí  | Biographies of the leading men and women who took part in the Rising
• Seven Days, Seven Men, Seven Hills | By Éamonn Mac Thomáis, republican activist, writer and historian
• Women in struggle | by Máire Comerford, a lifelong republican who witnessed central events in 1916-23
• Chronology of events 
• Map and description of the main battles and major events
• The Rising outside Dublin
• Stop press! Censorship and the media reaction to Easter 1916
• Roger Casement | 1916 rebel and a national hero on the Faroe Islands
• Internationalists in the Easter Rising | Scandinavian rebels in the GPO and ANZAC troops in Trinity College
An initiative for dialogue 
for reconciliation 
— — — — — — —
Contributions from key figures in the churches, academia and wider civic society as well as senior republican figures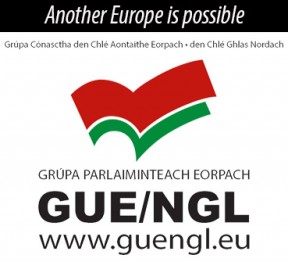 Premium Online Service For Only €10 Per Year
For less than €1 a month, you get An Phoblacht's Premium Online Service. Sign up today!
PREMIUM SERVICE:
Full access to all An Phoblacht articles
Interactive online PDF Booklet of each edition
Access to our historic Archives
Discounts for the Online Sinn Féin Shop
An Phoblacht on Twitter