18 December 2012
Trade union supporters urged to buy from 'Fair Shops' this Christmas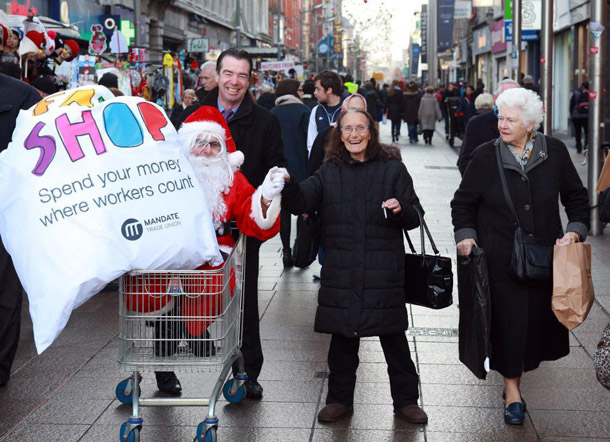 Retailers included on the Fair Shop list are: Argos, Arnotts, Boots, Brown Thomas, Caulfield's Supervalu, Clerys, Debenhams, Heaton's, Hickeys, Penneys, Pettit's Supervalu, Shaws, Shoe Zone, Superquinn and Tesco Ireland
TRADE UNION members, families and friends are being urged to do their Christmas shopping at 'Fair Shops' – ones which recognise trade unions.
Mandate trade union has launched its Fair Shop campaign to highlight and encourage customers to shop at places that treat their employees fairly.
Mandate says the campaign is planned to be "a long-term, sustained and innovative effort to provide information to consumers to encourage them to spend their money at shops that respect the rights of their employees".
Mandate General Secretary John Douglas said the campaign has been launched due to the actions of some employers who do not respect the rights of their workers to be represented by a trade union. He said such actions have led to "a constant attack on agreed wages and conditions resulting in a race to the bottom" adding:
"In a shrinking market it is important that union members and their families across Ireland support the retail companies who support their workers."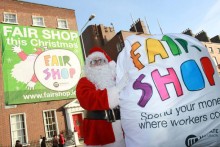 The Fair Shop campaign also aims to reward retailers that recognise trade unions and do business with Mandate by helping to increase their business and market share.
Retailers included on the Fair Shop list are: Argos, Arnotts, Boots, Brown Thomas, Caulfield's Supervalu, Clerys, Debenhams, Heaton's, Hickeys, Penneys, Pettit's Supervalu, Shaws, Shoe Zone, Superquinn and Tesco Ireland with more to be announced soon.
Check out www.fairshop.ie for further details