18 December 2012
Trade union supporters urged to buy from 'Fair Shops' this Christmas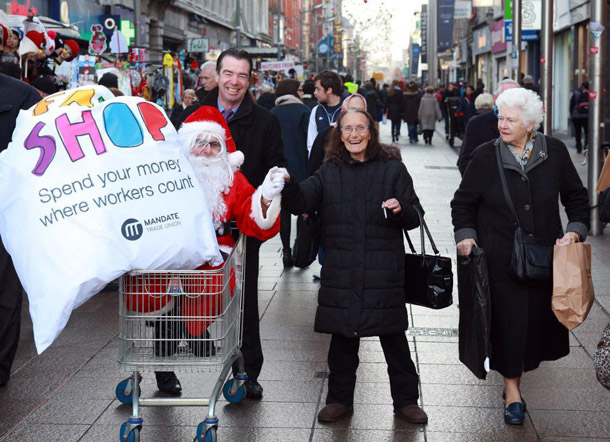 Retailers included on the Fair Shop list are: Argos, Arnotts, Boots, Brown Thomas, Caulfield's Supervalu, Clerys, Debenhams, Heaton's, Hickeys, Penneys, Pettit's Supervalu, Shaws, Shoe Zone, Superquinn and Tesco Ireland
TRADE UNION members, families and friends are being urged to do their Christmas shopping at 'Fair Shops' – ones which recognise trade unions.
Mandate trade union has launched its Fair Shop campaign to highlight and encourage customers to shop at places that treat their employees fairly.
Mandate says the campaign is planned to be "a long-term, sustained and innovative effort to provide information to consumers to encourage them to spend their money at shops that respect the rights of their employees".
Mandate General Secretary John Douglas said the campaign has been launched due to the actions of some employers who do not respect the rights of their workers to be represented by a trade union. He said such actions have led to "a constant attack on agreed wages and conditions resulting in a race to the bottom" adding:
"In a shrinking market it is important that union members and their families across Ireland support the retail companies who support their workers."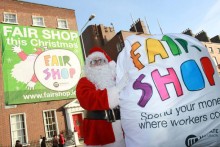 The Fair Shop campaign also aims to reward retailers that recognise trade unions and do business with Mandate by helping to increase their business and market share.
Retailers included on the Fair Shop list are: Argos, Arnotts, Boots, Brown Thomas, Caulfield's Supervalu, Clerys, Debenhams, Heaton's, Hickeys, Penneys, Pettit's Supervalu, Shaws, Shoe Zone, Superquinn and Tesco Ireland with more to be announced soon.
Check out www.fairshop.ie for further details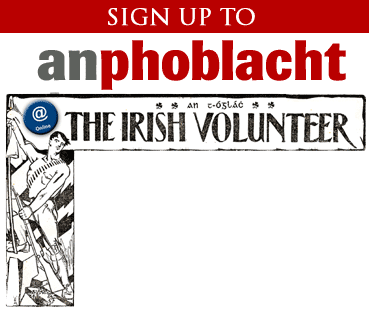 Fascinating insights into
Irish revolutionary history now online
Every week over the next two years, An Phoblacht is making all the editions of The Irish Volunteer – the newspaper of the Irish Volunteer movement – available online exactly 100 years after they were first published
The Irish Volunteer — tOglách na hÉireann was first published on 7 February 1914 and every week until 22 April 1916, just days before the Easter Rising.
Acting as the official newspaper of the Irish Volunteers it outlined the political views of the leadership and reported on the and important events, such as the Howth Gun Running of 1914.
Included in its pages alongside political opinions and news reports are various advertisements for such items as revolvers, bandoliers and military uniforms from stockists across Ireland.
You can now read these fascinating insights into Irish revolutionary history with an online subscription to An Phoblacht for just €10 per year. This includes a digital copy of each new edition of the paper and Iris magazine, access to our digitised historic archives as well as copies of The Irish Volunteer.
Premium Online Service For Only €10 Per Year
For less than €1 a month, you get An Phoblacht's Premium Online Service. Sign up today!
PREMIUM SERVICE:
Full access to all An Phoblacht articles
Interactive online PDF Booklet of each edition
Access to our historic Archives
Discounts for the Online Sinn Féin Shop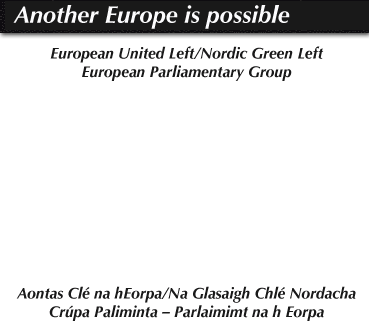 An Phoblacht on Twitter