18 December 2012
Priory Hall residents' candlelight vigil marks second Christmas out of homes
Not one of the five Government local TDs (three Labour Party and two Fine Gael) made an appearance at the Priory Hall vigil
150 former residents of Priory Hall held a candlelight vigil outside the apartment complex in north Dublin on Monday night to mark a second Christmas out of their homes.
Residents were evacuated from the complex in October 2011 after serious safety problems were discovered, leading to the development being condemned as a firetrap. Since then they have been living in temporary accommodation paid for by Dublin City Council (DCC). DCC are challenging a ruling compelling them to pay for the residents to stay in NAMA-owned properties. If DCC are successful, it will mean former residents will be forced to continue paying mortgages for homes they can no longer live in while also trying to pay rent.
Work to fix the properties ended shortly after the evacuation and Coalport Building Company has since gone bust.
At the vigil were local Sinn Féin Councillor Mícheál Mac Donncha, Independent TD Finian McGrath and Labour Councillor Brian McDowell.
Residents' committee spokesperson Graham Usher was critical that only one of the six TDs for the Dublin Bay North area attended the vigil. Not one of the five Government local TDs (three Labour Party and two Fine Gael) made an appearance at the event. Graham Usher reminded the people of Priory Hall:
"Remember that when you needed them, they were nowhere to be seen."
Special 1916 Centenary Edition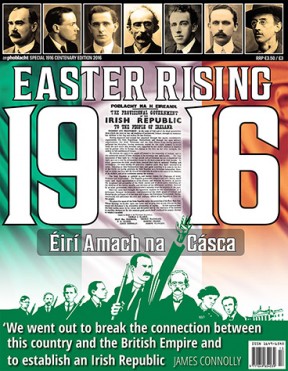 INCLUDING:
• Introduction by Sinn Féin President Gerry Adams 
• 1916 Ceannairí  | Biographies of the leading men and women who took part in the Rising
• Seven Days, Seven Men, Seven Hills | By Éamonn Mac Thomáis, republican activist, writer and historian
• Women in struggle | by Máire Comerford, a lifelong republican who witnessed central events in 1916-23
• Chronology of events 
• Map and description of the main battles and major events
• The Rising outside Dublin
• Stop press! Censorship and the media reaction to Easter 1916
• Roger Casement | 1916 rebel and a national hero on the Faroe Islands
• Internationalists in the Easter Rising | Scandinavian rebels in the GPO and ANZAC troops in Trinity College
An initiative for dialogue 
for reconciliation 
— — — — — — —
Contributions from key figures in the churches, academia and wider civic society as well as senior republican figures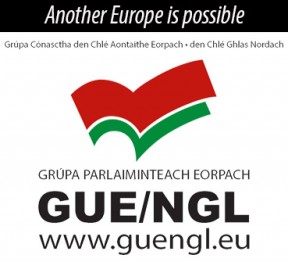 Premium Online Service For Only €10 Per Year
For less than €1 a month, you get An Phoblacht's Premium Online Service. Sign up today!
PREMIUM SERVICE:
Full access to all An Phoblacht articles
Interactive online PDF Booklet of each edition
Access to our historic Archives
Discounts for the Online Sinn Féin Shop
An Phoblacht on Twitter