18 December 2012
Barcelona to play in Catalonia's colours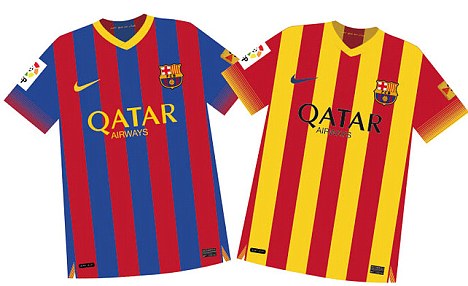 Barça's motto is 'Més que un club' – 'More than a club'
BARCELONA FC have unveiled their proposed new away kit for 2013 – they will play their away matches in the Spanish league in the red and yellow colours of the flag of Catalonia as Catalans push for a referendum on independence for the region.
The new Barça away kit is said to already be in mass production for the 2013-2014 season with fans said to be delighted with the move.
Pro-independence banners and flags are a common site at their home ground of the Nou Camp stadium. The club – a soccer giant worldwide – has long been seen as a powerful symbol of the region's unique identity. Barça's motto is "Més que un club" – "More than a club".
Catalan nationalists swept to victory in regional elections last month and have pledged to hold a referendum on independence in 2014, regardless of whether Madrid supports the move.