18 December 2012
Barcelona to play in Catalonia's colours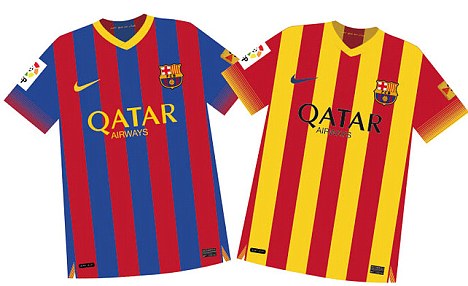 Barça's motto is 'Més que un club' – 'More than a club'
BARCELONA FC have unveiled their proposed new away kit for 2013 – they will play their away matches in the Spanish league in the red and yellow colours of the flag of Catalonia as Catalans push for a referendum on independence for the region.
The new Barça away kit is said to already be in mass production for the 2013-2014 season with fans said to be delighted with the move.
Pro-independence banners and flags are a common site at their home ground of the Nou Camp stadium. The club – a soccer giant worldwide – has long been seen as a powerful symbol of the region's unique identity. Barça's motto is "Més que un club" – "More than a club".
Catalan nationalists swept to victory in regional elections last month and have pledged to hold a referendum on independence in 2014, regardless of whether Madrid supports the move.
Special 1916 Centenary Edition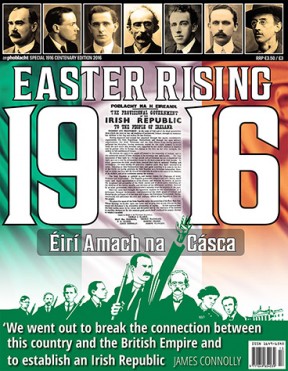 INCLUDING:
• Introduction by Sinn Féin President Gerry Adams 
• 1916 Ceannairí  | Biographies of the leading men and women who took part in the Rising
• Seven Days, Seven Men, Seven Hills | By Éamonn Mac Thomáis, republican activist, writer and historian
• Women in struggle | by Máire Comerford, a lifelong republican who witnessed central events in 1916-23
• Chronology of events 
• Map and description of the main battles and major events
• The Rising outside Dublin
• Stop press! Censorship and the media reaction to Easter 1916
• Roger Casement | 1916 rebel and a national hero on the Faroe Islands
• Internationalists in the Easter Rising | Scandinavian rebels in the GPO and ANZAC troops in Trinity College
An initiative for dialogue 
for reconciliation 
— — — — — — —
Contributions from key figures in the churches, academia and wider civic society as well as senior republican figures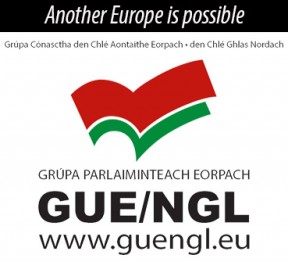 Premium Online Service For Only €10 Per Year
For less than €1 a month, you get An Phoblacht's Premium Online Service. Sign up today!
PREMIUM SERVICE:
Full access to all An Phoblacht articles
Interactive online PDF Booklet of each edition
Access to our historic Archives
Discounts for the Online Sinn Féin Shop
An Phoblacht on Twitter