14 December 2012
Bumper night for Children's Hospice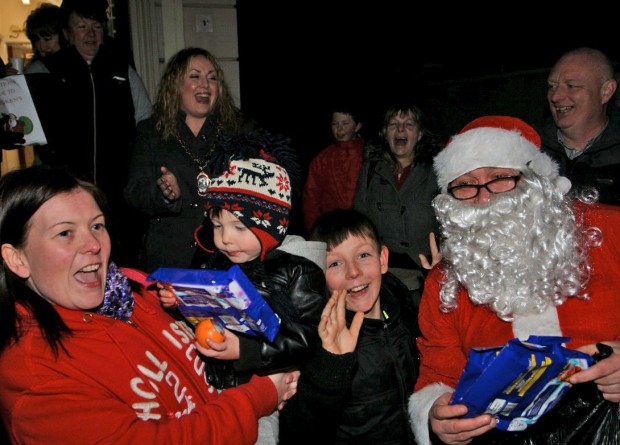 IN JUST OVER an hour the staff and elected representatives based in Sinn Féin's Connolly House offices on the Andersonstown Road in Belfast raised £350 in aid of the Children's Hospice.
Organised around the switching on of the Christmas tree lights on Thursday 13 December, the annual fund-raiser has become very popular with party activists and supporters.
Sinn Féin Deputy Mayor of Belfast Tierna Cunningham had the honour of switching on the lights but the biggest cheer of the night was reserved for Santa – and the children were glad to see him too!