10 December 2012
Civil War martyr Joe McKelvey tribute in Belfast
JOE McKELVEY, one of the 'Four Martyrs' executed by the Free State Government on 8 December 1922, was remembered in Belfast at the weekend, on the 90th anniversary of his death.
McKelvey, Dick Barrett, Ruairí O'Connor and Liam Mellows were shot by firing squad in Mountjoy Prison in reprisal for the IRA killing of Free State officer and TD Seán Hales.
Scores of people gathered at McKelvey's Milltown Cemetery grave for the commemoration and an oration on the life and times of McKelvey delivered by local historian Jimmy McDermott.
An initiative for dialogue 
for reconciliation 
— — — — — — —
Contributions from key figures in the churches, academia and wider civic society as well as senior republican figures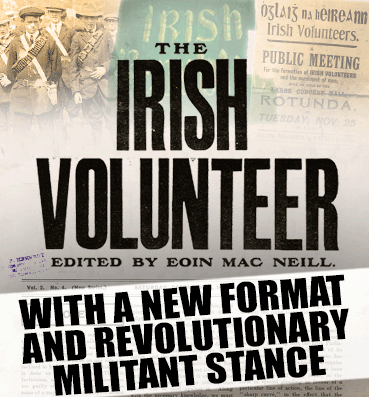 Ireland's revolutionary history now online
An Phoblacht is making all the editions of The Irish Volunteer – the newspaper of the Irish Volunteer movement – available online exactly 100 years after they were first published
This historic paper was first published in February 1914 and up till just days before the Easter Rising.
The official newspaper of the Irish Volunteers outlining the political views of the leadership with reports on all the important events. Also political opinions and news reports, plus fascinating advertisements for such items as revolvers, bandoliers and military uniforms from stockists across Ireland.
Read these fascinating insights into Irish revolutionary history with an online subscription to An Phoblacht for just €10 per year.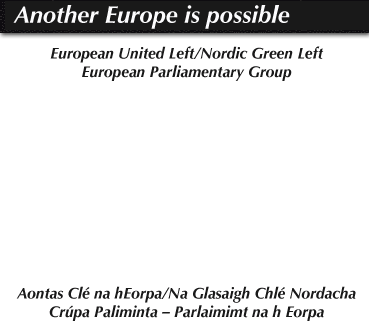 Premium Online Service For Only €10 Per Year
For less than €1 a month, you get An Phoblacht's Premium Online Service. Sign up today!
PREMIUM SERVICE:
Full access to all An Phoblacht articles
Interactive online PDF Booklet of each edition
Access to our historic Archives
Discounts for the Online Sinn Féin Shop
An Phoblacht on Twitter