8 December 2012
Video: Carers protest at Dáil against Budget 2013 cuts by Fine Gael/Labour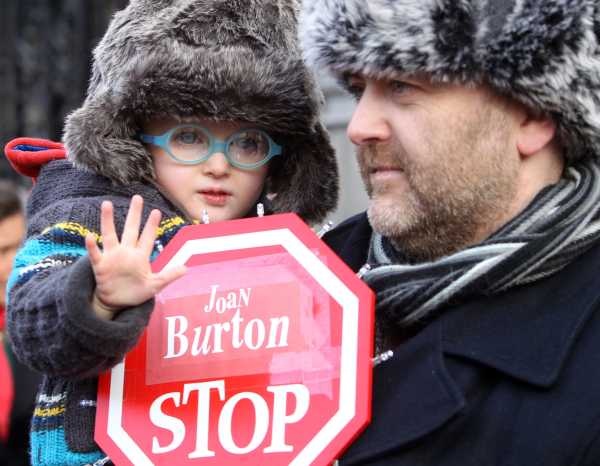 Sinn Féin Social Protection spokesperson Aengus Ó Snodaigh TD has condemned the cut the Respite Care Grant announced in Budget 2013.
Speaking in the Dáil this week, Deputy Ó Snodaigh urged the Government to reverse the cut.
He said:
"The annual respite care grant for children and others with severe disabilities is cut by €325. This cut comes at a time when respite services are being steadily cut-back across the country due to the Government imposed cuts to health service funding. This money is invaluable for the financial and indeed mental well-being of family carers.
"The Tánaiste referred to the recipients of this grant this morning as the caring profession. That's a joke – this state has never fully recognised either the cost of disability let alone the value of caring. Using a phrase that incites the rage of many carers I've met, the Minister regularly refers to family carers as 'unsung heroes'. They don't want the Minister's patronising praise. They want you to cut them a break.
"I want to urge the Government to drop this cut."