6 December 2012
Budget 2013: People aren't just getting angry – they're getting organised
Rise in people joining Sinn Féin after crushing austerity Budget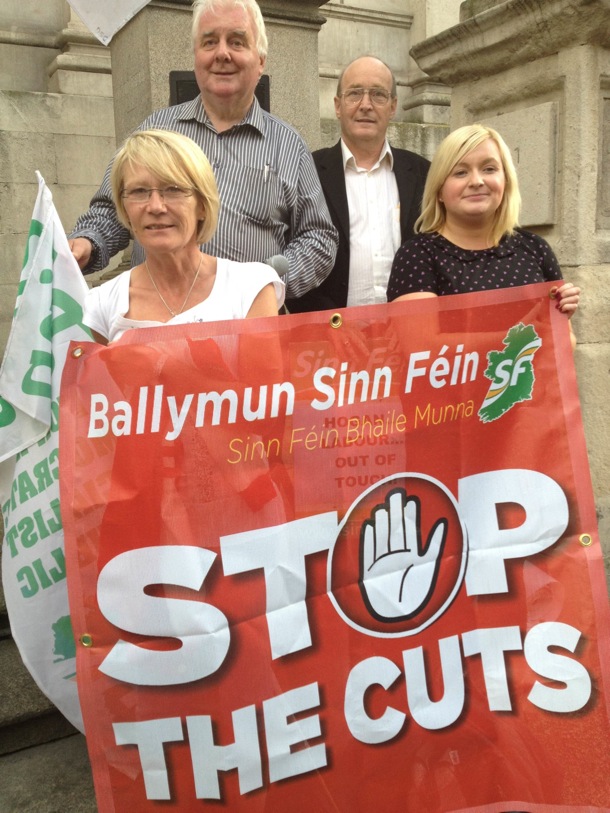 PEOPLE hit by the Fine Gael/Labour Party Austerity Budget aren't just getting angry, they're getting organised – they're joining Sinn Féin.
Sinn Féin told An Phoblacht on Thursday, the day after Budget 2013, that there has been a steady stream of new member applications to join Sinn Féin by phone and email.
Callers to Sinn Féin Head Office in Dublin have thanked the party for its fightback, particularly after powerful performances in the Dáil and on TV and radio by TDs Pearse Doherty and Mary Lou McDonald.
If you'd like to do more than get angry – to register as a supporter to help out now and then or become a member – then contact Sinn Féin here.
Below: A Labour Party advertisement in the dying days of the general election in February 2011 haunting Labour after its Budget 2013 cuts