5 December 2012
Irish in Gaza: World appeal to help find fisherman arrested by Israeli Navy
Mary Kate Quinn: 'We are appealing to the people of Ireland and across the globe to get behind this issue and call on the Israeli Government and its Embassy to release Ammar'
YOUNG FISHERMAN Ammar Mohamad Baker – the sole income-earner for his family including four children with disabilities – has been arrested by the Israeli Navy and imprisoned without trace.
Fishermen on the Irish Friends of Palestine delegation visited Gaza Harbour this week and met the father of Ammar Mohamad Baker and fishermen who have suffered greatly at the hands of Israel due to the blockade.
Ammar's father, Mohamad Najeeb Omar Baker, has been trying desperately to locate his son with no success.
Mary Kate Quinn, a Sinn Féin activist who is part of an Irish Friends of Palestine delegation visiting Gaza, told An Phoblacht:
"Mohamad explained that he has four disabled children and his fisherman son Ammar is the only son able to fend for the family. Ammar also suffers bad health and his father showed us documents stating this.
"Due to not only human rights violations but also Ammar's ill-health, we are appealing to the people of Ireland and across the globe to get behind this issue and call on the Israeli Government and its Embassy to release Ammar.
"From the beginning of the ceasefire, 15 fishermen have been arrested by the Israeli Navy. Six ships have been confiscated and two vessels have been sunk. All of this flies in the face of the ceasefire that Israel agreed to. Fishermen are no threat to anyone – it is their only means of living. The fishermen's rights should be extended as of right immediately. Again, we appeal to every country and the UN to speak out.
Special 1916 Centenary Edition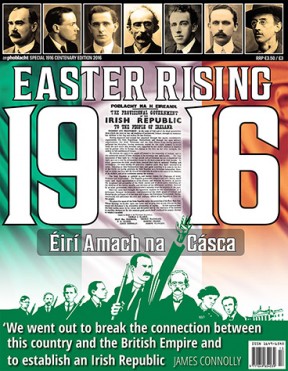 INCLUDING:
• Introduction by Sinn Féin President Gerry Adams 
• 1916 Ceannairí  | Biographies of the leading men and women who took part in the Rising
• Seven Days, Seven Men, Seven Hills | By Éamonn Mac Thomáis, republican activist, writer and historian
• Women in struggle | by Máire Comerford, a lifelong republican who witnessed central events in 1916-23
• Chronology of events 
• Map and description of the main battles and major events
• The Rising outside Dublin
• Stop press! Censorship and the media reaction to Easter 1916
• Roger Casement | 1916 rebel and a national hero on the Faroe Islands
• Internationalists in the Easter Rising | Scandinavian rebels in the GPO and ANZAC troops in Trinity College
An initiative for dialogue 
for reconciliation 
— — — — — — —
Contributions from key figures in the churches, academia and wider civic society as well as senior republican figures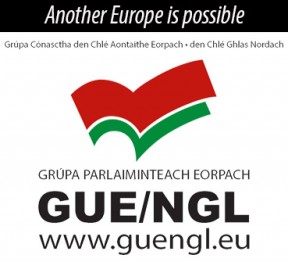 Premium Online Service For Only €10 Per Year
For less than €1 a month, you get An Phoblacht's Premium Online Service. Sign up today!
PREMIUM SERVICE:
Full access to all An Phoblacht articles
Interactive online PDF Booklet of each edition
Access to our historic Archives
Discounts for the Online Sinn Féin Shop
An Phoblacht on Twitter